If you want to enjoy a brand-new carpet for a long time, you need to be persistent in taking care of your flooring. There are several carpet cleaning rules you have to follow, and here you will find the most important ones:
It is better to entrust deep carpet cleaning to a professional carpet cleaning company once every 3 months. Experts know how to properly care for all types of carpet fibres and area rugs. Whether their method is high pressure hot water extraction or bonnet cleaning is up to you. Of course, the choice of cleaning agents and method should be made based on the carpet specifics.
Bear in mind that carpets don't handle constant exposure to water and humidity well. Keeping them wet for a long period of time is asking for mould growth. They should be laid only in dry and well ventilated rooms.
It is advisable to remove stains via carpet deep cleaning immediately once they happen. The sooner the issues are dealt with, the less likely they are to cause permanent colour changes.
It is recommended to hoover the carpets at least once a week. If you have children and pets, you should vacuum the carpets 3 to 4 times a week.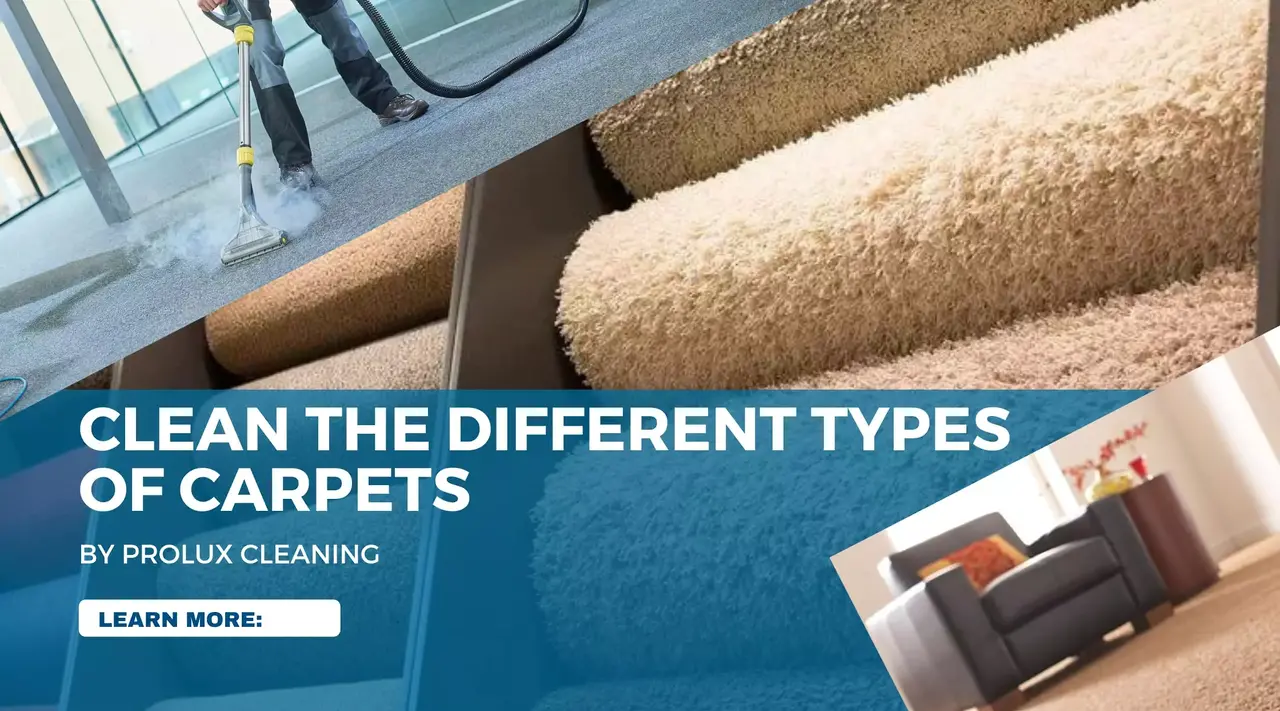 How to choose the right carpet cleaning solution?
When choosing an effective composition, keep in mind that short piles and synthetic fibres can be cleaned in various ways. They are suitable for wet or dry carpet cleaning. The main thing is to pre-vacuum them and then dry them, using the windows and/or the heating system in your home.
It is undesirable to rub a long pile with a hard brush, as that may damage the fibres. It is best to use an eco-friendly foam cleaner, as that will lift the dirt to the surface and it can then be collected with a vacuum cleaner. In addition, you should not place a long pile carpet in the nursery room as it is difficult for maintenance and collects a lot of dust. Long pile carpets need to be cleaned with the help of professional carpet cleaning services.
Natural fibres shouldn't encounter hot water and aggressive components. You need to be extra careful when cleaning these types of carpets. If you do not know how to do this, use professional carpet and rug cleaning services. Just make sure to inform the company of your specific carpet fibres, so they can choose the most suitable method to clean them.
You may also like: Cleaning the Carpet from Organic Odours
What are the best domestic carpet cleaning methods?
To remove stains at home, people usually use soda, vinegar, laundry soap, and lemon juice.
How to remove unpleasant odours from the carpet?
Combine baking soda and fine salt. Apply the solution to the surface for 20 minutes, and then sweep with a broom dipped in warm water. Let the residue dry further, and then vacuum it.
Soda and salt also refresh the colour and remove minor impurities. It is advisable to use this method only for cleaning white and light carpets - light spots may appear on dark ones.
Domestic carpet cleaning with vinegar
To prepare the working solution, dilute 60 ml of vinegar in 0.5 litres of water. Apply to the surface through a spray bottle. Gently blot the stains, and then vacuum the surface. The composition is suitable for cleaning bright carpets - it softens the pile and restores the colour.
Laundry soap
Laundry soap can be used to clean a light carpet. It is enough to mix 10 ml of it with 0.5 litres of warm water. Apply to the pile with a spray nozzle, and after it dries, vacuum the surface. This method is suitable for regular carpet cleaning - you can use it every week.
Lemon juice
Lemon juice removes even stale stains and dirt. It is enough to apply it for 2 hours, and then rinse the area with warm water and leave the windows open and/or switch heating on until it's fully dry.
Steam carpet cleaning
To clean the carpet with a steam cleaner, you need to:
Vacuum it first to collect dust and debris - they can turn into new stains if left unchecked.
Test the method in an inconspicuous area and make sure it is safe.
Steam the pile.
If the product is too fluffy, it is better to stroke over it with a brush first to pick up all the dirt.
If going for steam cleaning, please note that wool carpet in particular does not handle heat well. You should try to use a machine that has different temperature settings, as water above 60° may shrink wool. Additionally, if you have doubts you will be able to steam clean it properly yourself, or do not want to go through the trouble, don't bother. Just book professionals to do it for you, while you spend your time doing what is more convenient for your family and yourself!
Check also: What are the Top Dry Carpet Cleaning Machines?
How to choose the most suitable company for your carpet cleaning?
When it comes to cleaning companies, the UK has an abundance of them, which is especially true in the London area. As hundreds of results come up when you google 'cleaning company London', here are a few criteria the company you choose absolutely needs to meet:
They must have all of their equipment readily available - The first sign of a professional cleaning company is that they come to you with their own, branded vans, carrying their various gear inside.
They must use only their own cleaners - What truly separates the wheat from the chaff in the cleaning industry is that some companies use subcontractors or local people to perform their cleaning, which you should at least be wary of, as these people are usually not contract-bound. Look for a company that trains its own staff, consisting of insured and certified professional cleaners!
The products must be safe - The vast majority of professional cleaning companies do not use any harsh chemicals or household cleaning products. If you order cleaning services, make sure to confirm that the cleaning solutions will be eco-friendly ones, so there are no unpleasant odours and no health hazard to your family, particularly children and pets.
The machines should be powerful - Carpets, while a beautiful and soft piece of home furniture, are one of the biggest dust collectors at a property, and require serious equipment to be maintained in their very best condition. Make sure the company you book a service with has industrial-grade steam machines at their disposal, as most of these companies know exactly what your carpet needs in order to look nice and smell fresh once again!