Our Clients Say it Best
9.9/10 Customer Rating

100% customer satisfaction guaranteed

Five-star customer service centre available 24/7

Fully insured, certified and highly-trained carpet cleaners

100% Safe Cleaning Solutions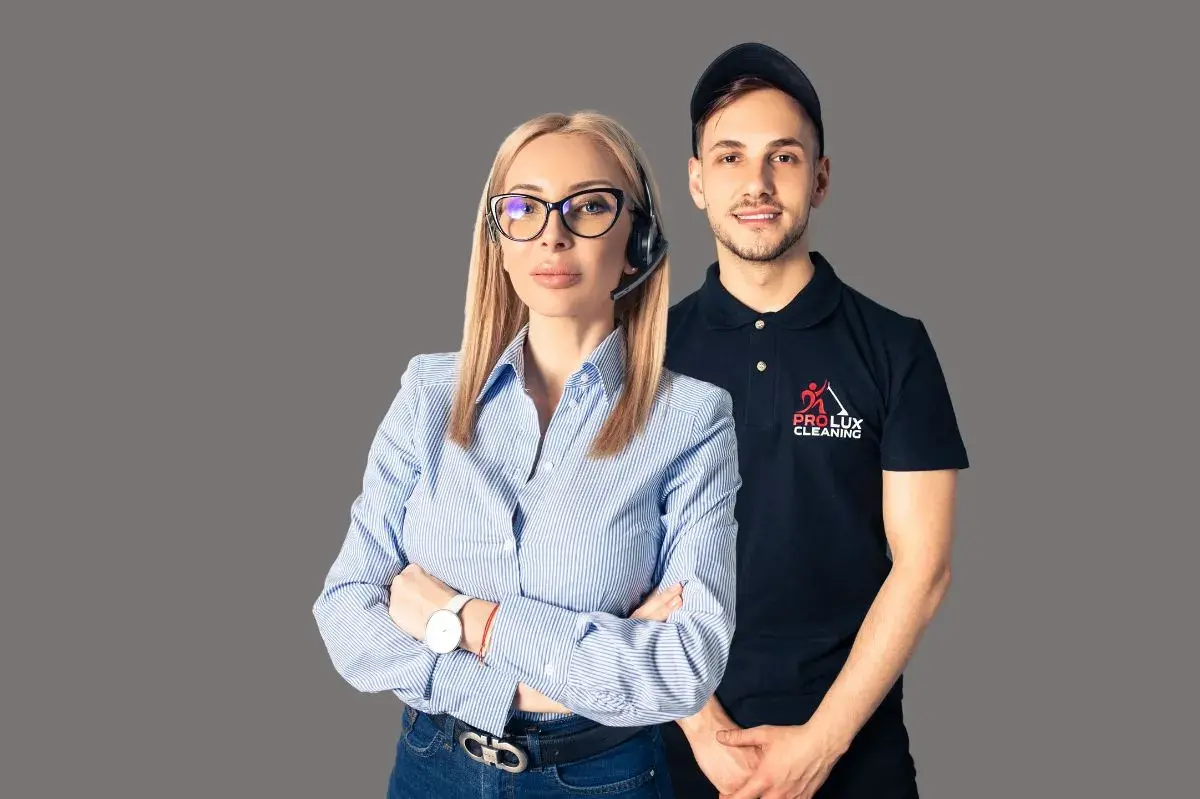 Customer rating based on
0
reviews
ProLux are a team of absolute professionals. This is the third time that they've cleaned my car and I will for sure keep on using them for the foreseeable future!
ProLux Cleaning are now our go-to company for carpet steam cleaning! Really efficient, polite and just straight to the point. Fantastic all around!
I needed to have my car interior valeted on a short notice and ProLux were the first cleaners I called. I knew nothing about them, but they sounded really professional. Once the actual cleaner came it looked like he knew what he was doing. Really efficient and quick, fair price as well. I recommend them.
Excellent service all around! My living room carpet is now spotless and I'd have no doubt recommending them to anyone.
Our leather sofas are just 2 years old, but thanks to our messy grandchildren they were full of stains. Chris was the technician appointed to clean for us and we're really happy to have met him. Wonderful person and professional who did a great job of bringing back our sofas to their original white colour!
Having my carpets steam cleaned was on my to-do list for a while. I chose ProLux as they were local and with reasonable pricing. I definitely wasn't disappointed as my carpets really haven't looked this good in years. Will be using them again next year for sure!
Great and friendly service by ProLux! My leather settee hasn't looked this good since the day I bought it, thank you!
Ivo just finished cleaning our silk curtains and we're really happy with the results! The job was done reasonably quickly and for a fair price as well. I'll definitely be using ProLux and in particular Ivo in the future!
Bobbi cleans my car upholstery every other month as I need my car for work (I'm a decorator), and he always does his best to remove every little stain. The results are consistently good and their pricing is also fair, so I'll definitely keep using them!
Lyubo was fantastic! On time, polite and got straight to the point. The office staff was also really responsive and flexible. I highly recommend them!
We had our office curtains cleaned by ProLux over the weekend and once we came in on Monday we were all pleasantly surprised by how good they curtains now looked! They also smell lovely and will likely serve us another year or two! Thank you guys!
We had to steam clean our curtains and blinds as part of our end of tenancy agreement, and as ProLux were the first company we called! They were on time, really professional and we'd definitely recommend their services.
Don't hesitate to call ProLux! They're by far the easiest company to communicate with, fair pricing and lovely staff as well. They' were on time and did a great job removing stains from my toddler and cats - I couldn't be happier with the new look of my velvet upholstery.
ProLux just did our headboards and bed upholstery, and left them smelling and looking really fresh and clean! This was our first time using this company and we honestly couldn't be happier, thank you!
Valentin did a phenomenal job on my 3 piece suite and I really couldn't be happier with the results. He was an absolute pleasure to deal with and I couldn't recommend him and the company highly enough!
Dimitar was really polite, efficient and quick. My car interior hasn't looked this good since the day I bought it! Thank you ProLux for sending out such a professional cleaner!
The service was really worth the money! I literally forgot how great my sofas look without the stains on them! Will certainly use them again next year and I'm also happy to recommend them to anyone!
I'm an Uber driver and occasionally accidents do happen, not much I can do about them. ProLux were quick to deal with the sick in the back of my car, dealt with the smell and the stains and I couldn't be happier. They also came to my house, which was really convenient.
ProLux and in particular Ivo were recommended to me, so I decided to give them a chance. I definitely wasn't disappointment – in fact, I'm surprised by how thorough they are and how seriously they take their job. Mad respect to them and would highly recommend Ivo and ProLux!
We had a very pleasant experience with ProLux Cleaning, who came to do our chaise lounge and six dining chairs. Tisho was the cleaner who came and who effectively removed all stains, many of which were older than our 1 year old son. I won't hesitate to call them again whenever the time for a cleaning comes.
I regularly use ProLux for sofas, as I have a very messy toddler and a dog who just won't get off the sofa when he's told to. I do a good job of wiping stains as they happen but for serious messes ProLux never disappoints. I recommend them to anyone in need of having their sofas refreshed.
I needed my rug cleaned on a short notice and ProLux were the first that I called, and I'm glad I did so. Very fair price, came out on time, quick and efficient! Will definitely be using them again.
I regularly use ProLux for my furniture shop at Barking, but I never knew they did rugs as well. I had them out to my home this time and they cleaned all 5 rugs in no time! Excellent service as always and will for sure continue using them.
ProLux were quick to remove a coffee spill from my old antique rug. The quote was very competitive and the job itself was excellent. Thank you to ProLux and their team!
Every year we have our mattresses cleaned by ProLux, just to keep them fresh and they always do a good job. I would recommend Bobi and Tisho in particular who are very friendly and nice to have a chat with!
We used ProLux to clean our mattresses for the first time and will definitely be using them again! The mattresses were done in just under an hour, with nearly all stains removed as well as the unpleasant stale sweat smell. The cleaner was also on time and did a good job explaining the process.
ProLux were recommended to me and I desperately needed my carpets done, so I called and they came in on the next day. The job was done very thoroughly, they explained what they were doing and did an overall fantastic job on my bedrooms and stairs. I will also recommend them to anyone in need of getting their carpets done.
My friend and I had just moved into this property, but we didn't bring our own mattresses so we had to get the ones in the flat cleaned asap. A lovely gentleman managed to organize the cleaning for me in a short notice, and the guy sent was also excellent. Our mattresses are now smell fresh, way whiter than they were before and all that for a very fair price!
Two bedrooms and a lounge cleaned by Mitko – a hard-working chap who went above and beyond to make me a happy customer. Great job by the fantastic lad, who managed to remove stains from tea like they were nothing. He was in and out in an hour, very polite and I would definitely recommend him and ProLux.
Bobbi was determined to leave my carpets spotless and to my surprise he did just that! I honestly had forgotten what colour my carpets were, but thanks to ProLux that's not the case any more. Excellent job!
Delighting Customers Across London!
At ProLux Cleaning, we take immense pride in our extensive coverage of all London areas. With over 10 years of industry experience, we have successfully satisfied customers from every corner of the city.
Discover what our valued customers have to say about our services. Read the glowing feedback we've received from various London areas below.