The shaggy rug is a very popular and widespread product with a characteristic long pile. They fit perfectly into almost any decorated room. These rugs properly emphasize the uniqueness of the room design, and contribute to creating a warm and comfortable environment.
Among other things, shaggy rugs also provide excellent sound insulation and look gorgeous on the floor. They are often adorned with specific patterns and oriental styles.
Why are shaggy rugs so popular?
Shaggy rugs have a pile length of about 5 centimetres, which makes them quite soft. To grasp these rugs' popularity, you need to be informed of their indisputable advantages and distinctive features:
Adequate value - despite the splendour of these carpets, they are sold at a very reasonable cost. This is due to them being machine made with modern, inexpensive materials.
High level of quality - The rugs are durable, and thanks to modern technologies they can be both synthetic and natural. These elements of your home's interior will not fade in the sun and will not endanger your family's health.
Comfort - they are very pleasant to walk barefoot on. However, it is recommended to place your shaggy rug in areas with minimal traffic. Otherwise, the pile will definitely suffer from wear and tear.
Aesthetic design - The shaggy rugs are produced in a great variety of colours, and can have a diverse and colourful texture. Complementing your room with one of these means that you are following the fashion trends and keeping up with the times.
Read also: How do You Clean Wax out of Carpet?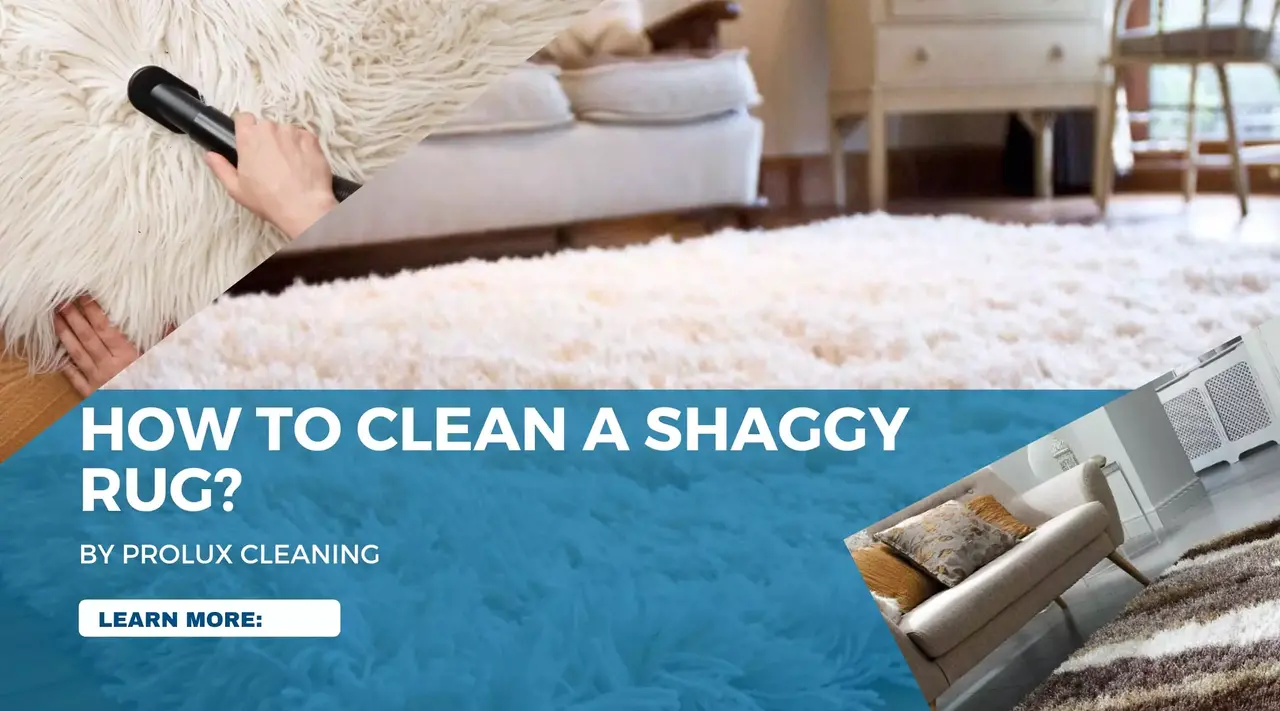 How to care for shaggy rugs?
As previously described, shaggy rugs are characterized by a soft, long pile. Depending on which model you choose, the length of the pile varies from 2 to 10 centimetres. The longer the pile is, the more comfort the carpet provides.
However, this is not without its drawbacks. One of the main drawbacks of the rugs is the constant build up of all kinds of debris, dust and dirt.
A shaggy rug will last a long time if you properly care for it, by doing the following:
Sweep regularly. A standard soft-bristled broom is most suitable for this.
Vacuum the rug on both sides. Remember to use brushes with attachments, such as a beater bar.
Occasionally use deep carpet cleaning services. It is possible to preserve the presentable appearance of the rug for a long time if you care for it well. However, in the case of a stubborn stain, do not hesitate to get in touch with a professional carpet cleaning company.
You should avoid placing a shaggy rug in the children's room. No matter how soft it is, do not forget it is a great dust collector. Regular vacuuming is not enough for keeping a shaggy rug dust-free. Steam carpet cleaning is the best way to maintain this type of rug in top condition.
Carpet steam cleaning disinfects it and removes any bacteria and allergens. However, keep in mind that shaggy rugs absorb a lot of water, and. You can use a fan or dehumidifier for drying as well. After steam carpet cleaning you should wait a few hours for the rug to air dry.
Please note: We don't recommend hanging the rug as that could lead to deformities. Simply lay the rug at the space where it usually is.
Check also: How to Clean Your Carpet Without a Shampooer?
How to choose the right carpet cleaning company for your shaggy rugs?
When faced with a severe issue (drink and food spillages or bodily fluids), it's best letting professionals handle the problem. Especially if you are unsure how exactly to deal with it yourself. Always look for a professional cleaning company. Preferably one that offers the hot water extraction cleaning method, and uses only its own certified and insured cleaners.
They should also clean using only eco-friendly cleaning products, as harsh chemicals can damage your precious furniture. And lastly, the cleaning procedure should be done via powerful steam cleaners. They are the best in terms of disinfection and spot cleaning, and by far the best at removing stains. What you as a customer should do is seek out a company that provides all of the above!