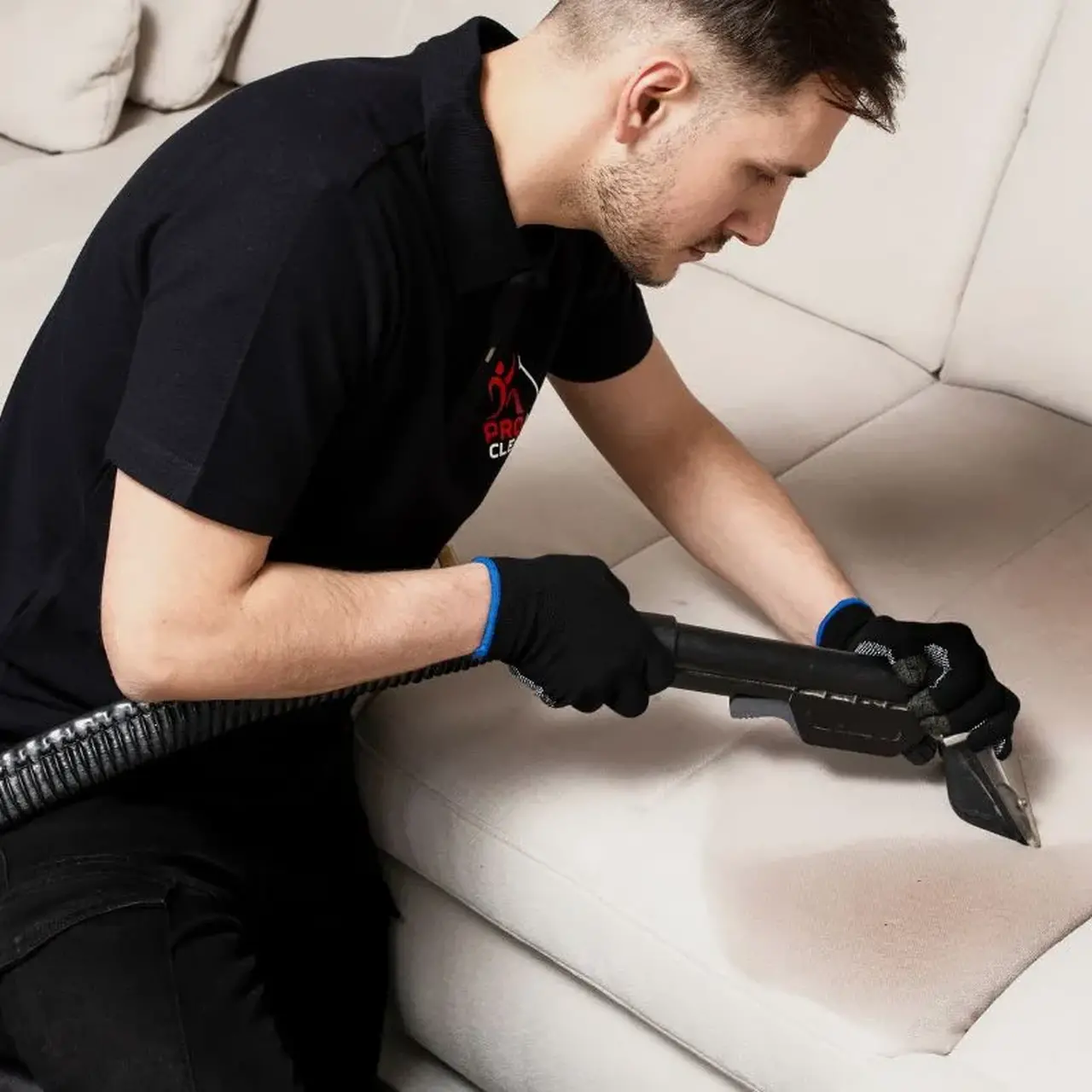 Are you searching for expert sofa cleaners in Bromley?
Upholstery Cleaning Bromley is one of the main activities of cleaning company ProLux. Our fully insured, certified and experienced upholstery cleaners will promptly help you get rid of pollution of various origins. All work is carried out at the residential or business property, using professional equipment and effective eco-friendly detergents.
With over 10 years of experience, we guarantee the highest quality of cleaning services for sofas, armchairs, ottomans and other furniture. We are capable of cleaning upholstery from silk, cotton, linen, natural velvet, artificial suede and other materials. This is possible due to the multiple settings of our hot water extraction cleaning machines.
Why ProLux?
The most effective professional services for upholstery cleaning
Harmless, child and pet friendly cleaning solutions
Industrial hot water extraction machines
The highest chances of smell and stain removal
Available 7 days a week, including bank holidays
ProLux as a cleaning company has extensive experience in performing top quality upholstery cleaning. Our upholstery and carpet cleaning specialists understand all aspects of the work and carry it out carefully and efficiently. Professional steam cleaning of upholstery in Bromley is also highly recommended for its disinfection and stain removal possibilities.
100% Customer Satisfaction Guaranteed
How do you ensure all your customers are happy? By delivering the highest quality service possible! At ProLux we undertake an individual approach with each customer, asking the right questions and providing only with essential information. We won't waste your time on the specifics - we'll just show you how good we are!
For the cleaning, we apply quality eco-friendly products, suitable for durable and delicate materials alike. While we're there, we can also have a look at your carpets, rugs or mattresses - we are your one stop for all your cleaning needs. The more you book, the less you pay!
Professional sofa cleaning Bromley
Upholstery maintenance for your home or office
Upholstered furniture is the core element of the interior of any modern home or office. Sofas and armchairs are where every family member or colleague goes to rest. However, do not forget that everyday use of upholstery means it requires increased attention and professional care.
Steam cleaning for a dust-free home environment
ProLux experts have years of experience in steam cleaning of various upholstered furniture made of any materials. By choosing us, you will save your time and money, and get rid of dust mites on your upholstery.
Expert stain removal with powerful equipment
Moreover, we will restore your upholstered furniture to its original appearance, removing any issues. This includes complex stains, wool, hair, dust and stains, all removed using powerful steam machines and the safest cleaning solutions. After all, upholstery cleaning Bromley at home is an integral part of our professional cleaning work.
Specialized care for luxurious sofas
If you have a specific sofa made of material as linen, velvet, or silk, you should contact our professionals. Due to the machines being the most modern cleaning equipment, they have multiple settings of cleaning. This allows cleaning methods and techniques which let us perform a service similar to dry cleaning, using the same equipment.
Let's make it happen! Get in touch today!
Sofa cleaning near Bromley
Allow your soft furniture to please you with sparkling cleanliness, and your house - to become a truly cosy place. When it comes to upholstery cleaning in Bromley and the surrounding areas, undoubtedly ProLux is the company you should call. We are the most popular cleaning company in Bromley with thousands of satisfied customers, and most affordable prices in the area.
Convenient and flexible scheduling options
Contact our customer support centres and learn about our special discounts for new clients and returning customers. You can choose the day and the time of your next upholstery cleaning service in Bromley. Our professional cleaners and customer service assistants work according to your schedule.
Combined cleaning services for carpets and sofas
As a highly mobile cleaning company, we perform services in Bromley and South London 7 days a week. We also cover the surrounding areas of Chislehurst, Hayes, Mottingham, Lewisham, Catford, Beckenham, Keston and more. Just ask our professional customer service team, so you can be informed whether we come out to you. We also offer combined cleaning services, so you can get us to clean your carpets and sofa the same day.