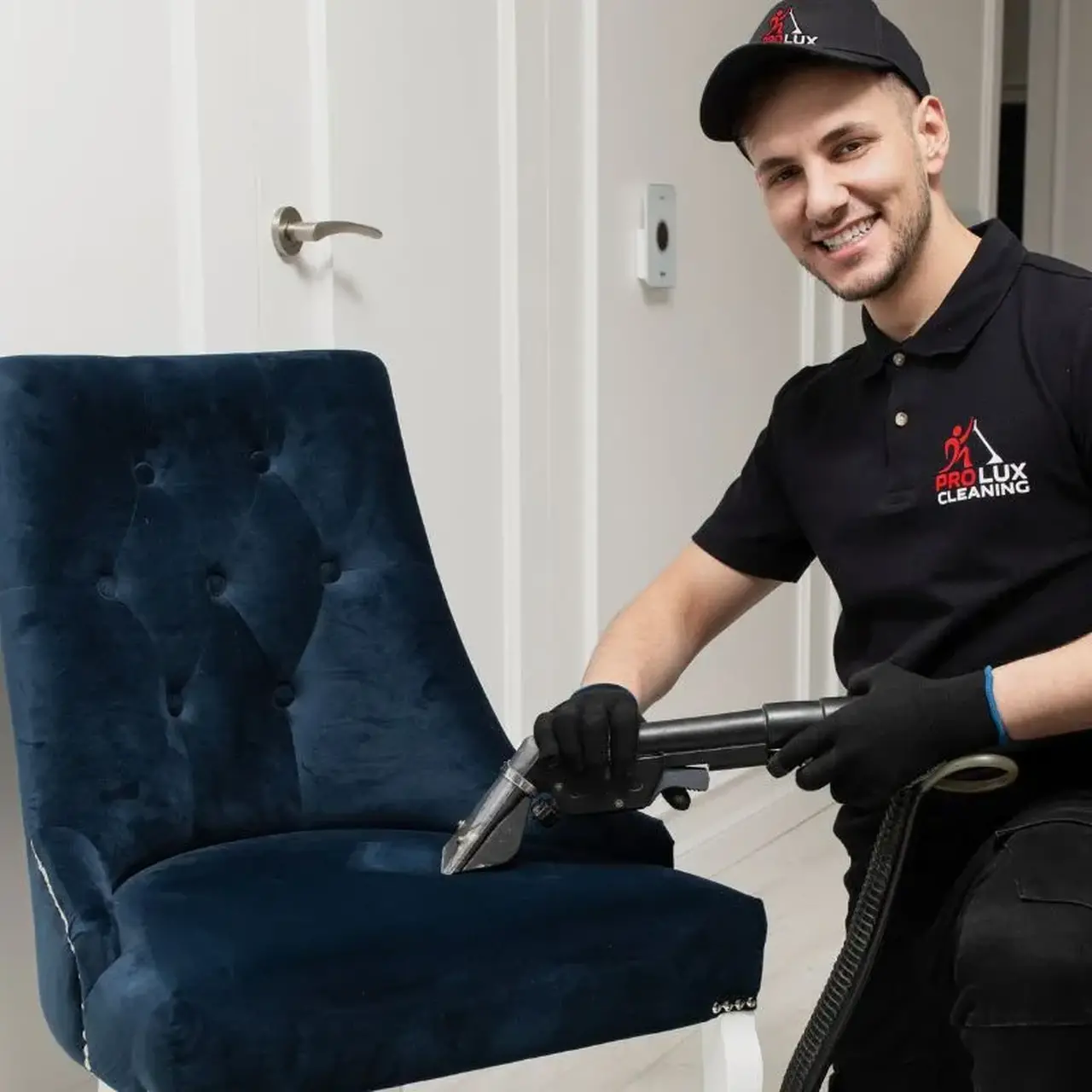 Do the sofas need cleaning?
ProLux is a provider of professional upholstery cleaning services in Greenwich SE10 with over 15 years of experience. Our sofa cleaning method of hot water extraction is highly recommended by upholstery manufacturers. It is the number one cleaning technique for stain removal and for general disinfection.
It is also highly environmentally friendly, as the main elements are heated tap water and harmless cleaning products. The solutions applied to your furniture are child and pet friendly, making this the safest cleaning method available. Our highly trained, certified and fully insured professional cleaners know how to apply it to all types of upholstery:
Sofas;
Armchairs and high back chairs;
Dining chairs and office chairs;
Footstools and ottomans;
Professional sofa cleaning Greenwich
Carpet and upholstery cleaning company ProLux is available 7 days a week for our clients' convenience. Technicians of ours are expert providers of professional cleaning of all sofa fabric types. Your artificial, natural and luxury sofa covers are all safe with us.
The reason we are confident of that is the extensive training of our specialists. They are unrivalled at providing top quality sofa and carpet cleaning in Greenwich. With years of experience and high-end cleaning equipment, we are the cleaning company you were looking for.
Four reasons to choose professional sofa cleaning:
Certified, insured and highly trained cleaners;
Hot water extraction cleaning with commercial machines;
Child and pet friendly cleaning products;
The best chances of smell and stain removal;
Steam sofa cleaning by Prolux Cleaning
Steam extraction cleaning is performed using an industrial machine with different attachments for different services. It also has multiple settings for water pressure, temperature and amount of water that can be used. The equipment allows us to also perform deep cleaning of carpets and mattresses, as well as car upholstery.
Why is it the ultimate cleaning method?
The key differences between regular steam cleaning and deep steam extraction are two in number. First, steam cleaning is done with a less powerful machine, and only reaches the surface of the fabric. Secondly, water sprayed by a normal steam machine needs to dry naturally, which takes time. Our steam extraction machines, hence the name, extract around 90% of the water used during cleaning.
A brief summary of hot water extraction by ProLux
Inspection of the upholstery due to be cleaned;
Hoovering the furniture in areas that can be reached;
Application of a pre-treatment spray to achieve easier stain removal;
The steam machine is used to spray the water deep into the fabric;
Germs, odours and stains are removed via Prochem treatments;
Extraction of the dirty water and cleaning product residues;
Optional Stain Protection* of the sofa fabric;
Curious about the benefits of Stain Protection?
*Stain Protection is a care service we provide for sofas, carpets and mattresses after the cleaning is done. It creates a colourless chemical layer on the fabric surface, making it more resistant to stains. For additional information and a free quote, please get in contact with our customer service assistants on 020 3318 6387.
Innovative and effective cleaning techniques
Our company's specialists know how to care for each and every sofa cover fabric. The varying settings of our gear allow us to perform the cleaning with hot, warm or cold water. Due to our team's training, we may even perform services similar to dry cleaning with the same machines.
Sofa cleaning near Greenwich
Additionally, while we are based in Greenwich, that does not mean we only clean there. We also have thousands of happy customers in Deptford, Lewisham, Blackheath, Catford, Woolwich, Poplar, Canary Wharf and the whole of London.
For tenants looking to reclaim their deposits when moving out, we offer tenancy cleaning services as well. Emergency sofa and carpet deep cleaning is not a problem with our highly mobile cleaning teams.
Let's make it happen! Get in touch today!