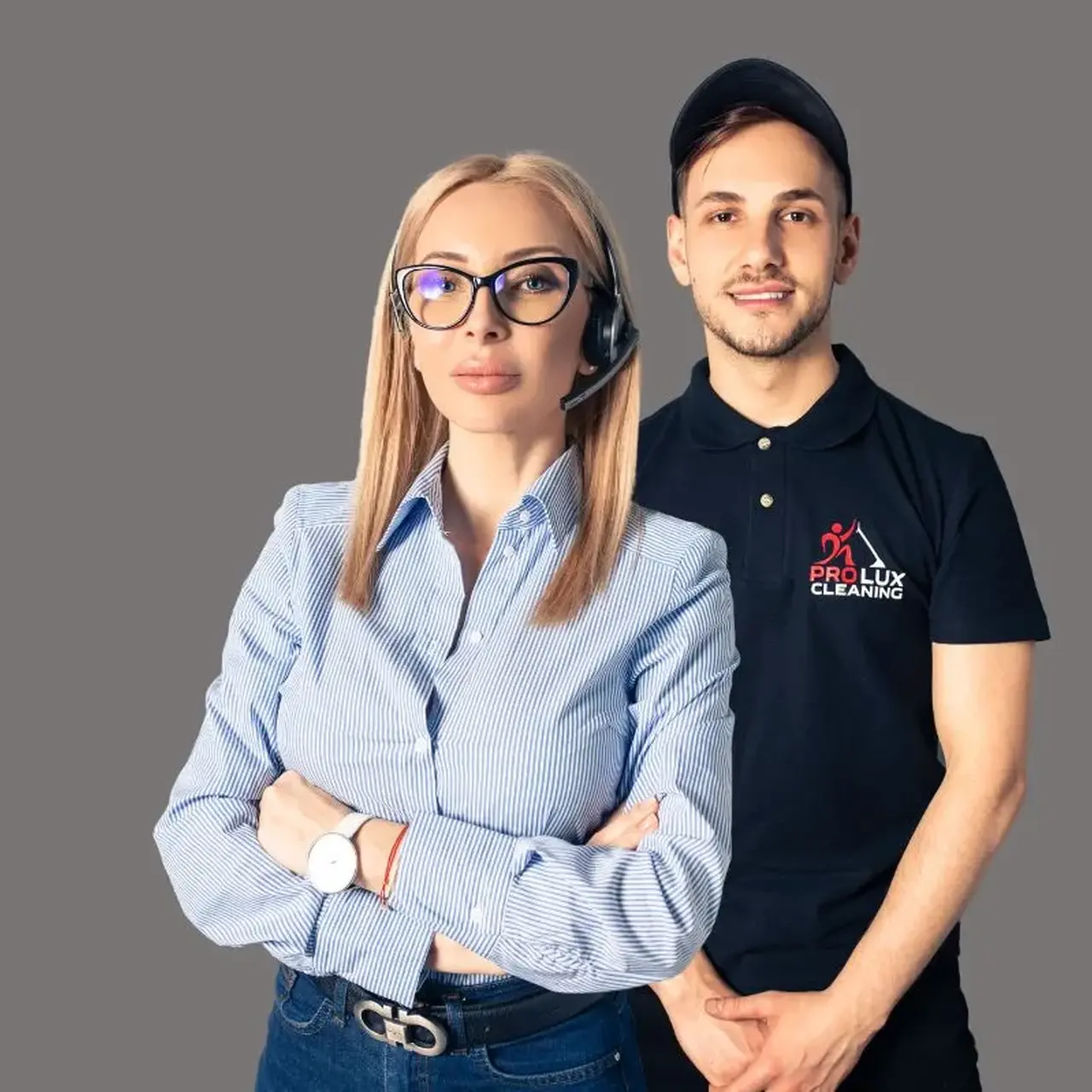 Looking for professional carpet cleaners in Muswell Hill?
ProLux is a local carpet cleaning company, specialized in deep carpet cleaning services. We utilize the world-renowned hot water extraction carpet cleaning method, suitable for all types of carpets and rugs. By applying it, our cleaners in Muswell Hill easily perform stain removal and deal with various other issues (dust, traffic areas). The carpet cleaning process itself is entirely eco-friendly, and lasts 1 to 2 hours, depending on the property size.
The results our cleaning teams achieve can satisfy even the most demanding customers. We take great care during each service, and we pay utmost attention to even the smallest details. Our number 1 goal is to make you not just a happy, but a returning customer as well!
Professional carpet cleaning services by ProLux include:
Top Quality
Free pre-treatment
Steam extraction, done with industrial machines, is the number 1 stain removal method
Hot water extraction cleaning
Eco-Friendly Cleaning
Harmless, eco-friendly cleaning solutions
Allergen removal - pet fur, dust, etc
Bacteria removal - use of the most efficient sanitizers
Guaranteed Results
100% customer satisfaction guaranteed
Our carpet cleaners are certified and insured for your peace of mind
Competitive prices
Special prices for combined services such as carpets and upholstery
5 benefits of choosing a professional cleaning company
Our carpet cleaners in Muswell Hill are fully insured and certified
We use industrial grade steam extraction machines
All cleaning procedures are 100% eco-friendly
Opportunity to book a same day cleaning, with no hidden charge
Quick and easy booking process
Fully insured technicians who care
Prior to performing their first cleaning procedure, all our technicians go through numerous special training courses. They have great knowledge of all carpet types, and are aware of the latest cleaning techniques. Needless to say, the results achieved through professional means greatly exceed what can be done with basic home remedies. So if you have a specific issue which requires more than just a wipe, get in touch with us today.
Guaranteed satisfaction with our stain removal products
In terms of the cleaning solutions used to professionally clean your carpets, they are entirely provided by Prochem. We choose them as they're completely harmless to domestic animals, babies and adults alike. They are our main aid in removing issues, such as mould, food and drink stains, and even paint.
Industrial grade steamers for top quality results
As for the cleaning equipment, it's extremely powerful, suitable for commercial office cleaning as well as domestic carpet cleaning. All machines have a variety of power, heat and water amount settings. Additionally, they're build with a dual tank system - the dirty water does not mix with the clean one.
Steam carpet cleaning Muswell Hill N10
ProLux guarantees to achieve the best possible condition of your carpet, following the below steps:
1. Inspection
Inspection of the carpeted flooring to determine its type, and to locate the marks and stains over it. Only then are we able to select the appropriate detergents and machine settings.
2. Pre-hoovering
What follows is cleaning of the carpet with a powerful hoover to remove the built-up debris. Without this step, steam cleaning will not be as effective.
3. Pre-treatment
We then spray the carpet with a special pre-treatment solution to allow for better stain removal results. The product used is by Prochem and is extremely effective.
4. Steam Cleaning
Once all the above is done, the actual steam extraction process begins. Hot water is sprayed under high pressure deep into the carpet, dissolving stains, dirt particles, and killing bacteria. Simultaneously, the dirty water is extracted into the equipment's dirty tank.
5. Stain Removal
Every stubborn stain receives dedicated attention to attain the best possible condition. Even traffic areas and water marks.
6. Scotchgard
At this point, we can apply Stain Protection spray by Prochem, a product very similar to the famous Scotchgard Protection. By having it, the removal of any future stains will be easier with domestic and commercial means.
7. Drying process
With regard to drying, you have to wait 1 to 3 hours, mostly depending on the initial carpet condition. To accelerate it, leave windows and doors open or turn on the heating.
8. Checkout
After the service, we encourage our clients to review the outcome and acknowledge their satisfaction by signing a receipt.
Why you should have your carpets professionally cleaned every season
Most cleaning associations, such as WoolSafe, recommend having your carpet professionally cleaned at least once every other season. Doing that keeps your flooring spotless and free of allergens, such as dust mites and mould. Additionally, the carpet's lifespan is increased, and the indoor air quality is significantly improved. For households with babies or pets, deep carpet cleaning should be considered even more often.
Carpet cleaning Muswell Hill
ProLux cleaning services are not limited to just Muswell Hill - we cover all of North London! Our most regular customers reside in Highgate, Archway, Finchley, Finsbury Park, Holloway, Hampstead, Highbury, Belsize Park, Southgate, Palmers Green, Barnet, Camden and many more. If you're also in need of having your carpets professionally cleaned, but you're unsure whether we cover your area, simply call our friendly customer service team.
Dry carpet cleaning
Carpets which are professionally dry cleaned can be used straight away. That is the main advantage the method has over wet cleaning procedures. It's mostly used on natural fibre carpets, most notably - sisal. To perform it, a specialized hoover, some water and high quality detergents are required.
Meet Our Certified Local Professionals in Muswell Hill
Number of cleans: 2239
Working with us for: 4 years
Expert in:
Stain Removal
Upholstery Cleaning
Carpet Cleaning
Rug Cleaning
Recent customer feedback
"Dimitar worked magic on my rental property's carpets! He transformed the disgusting carpets left by previous tenants into pristine floors. Impressive!"
Rose - Muswell Hill
Number of cleans: 4853
Working with us for: 5 years
Expert in:
Stain Removal
Upholstery Cleaning
Carpet Cleaning
Rug Cleaning
Recent customer feedback
"Daniel is exceptional! He skillfully cleaned my staircase carpet, while being friendly and considerate towards my dog and kids. He also showed great care for my property. A true professional!"
Sophia -
Number of cleans: 4125
Working with us for: 5 years
Expert in:
Stain Removal
Upholstery Cleaning
Carpet Cleaning
Rug Cleaning
Recent customer feedback
"Chris worked wonders on my wool carpet! He flawlessly tackled the dirt in high-traffic areas on the staircase. Impressive cleaning skills!"
Scott -
Contact Us on the Number Below for a Free Quotation: