Carpet Cleaning Berkhamsted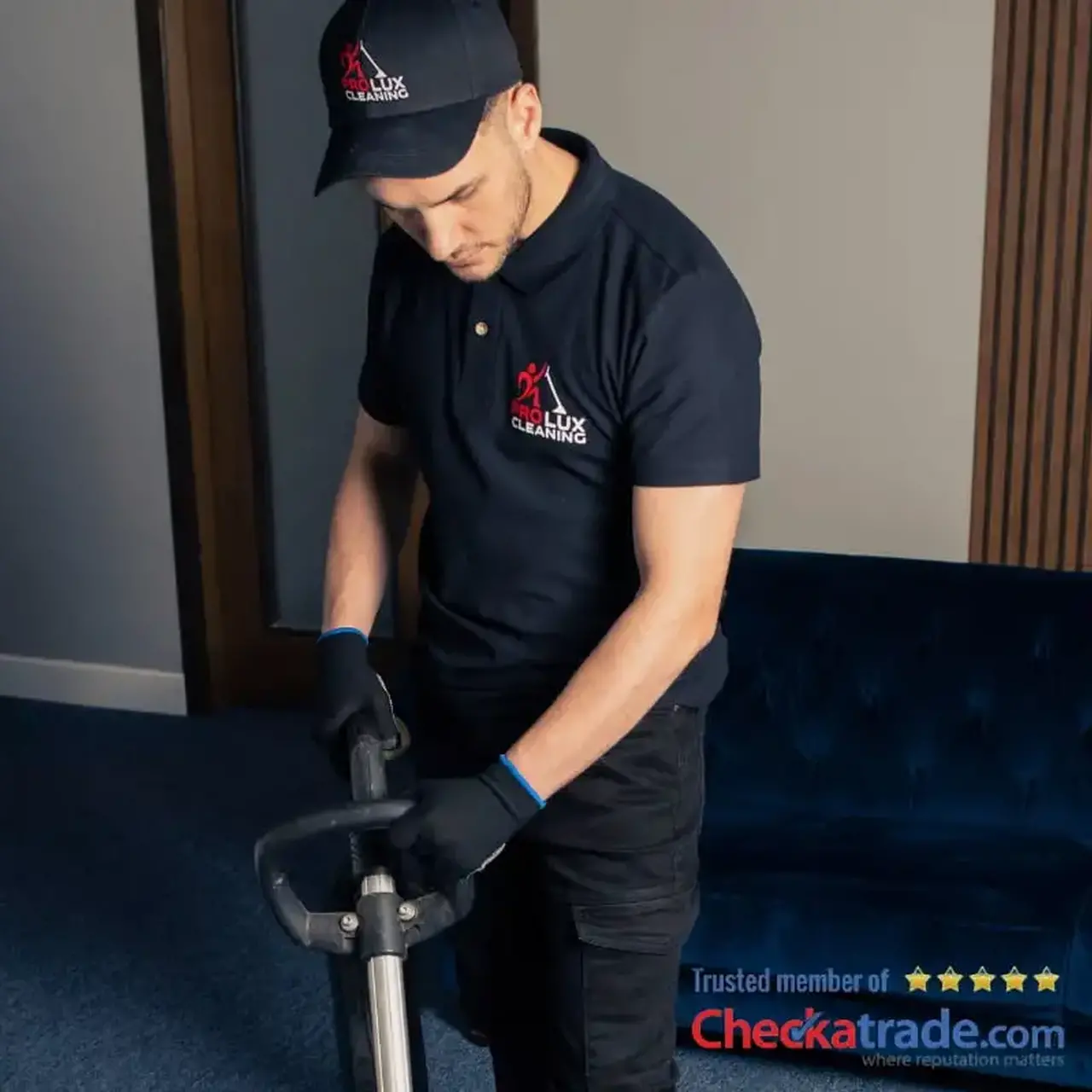 Are you looking for professional carpet cleaners?
Prolux Cleaning Berkhamsted cleaning company has been a leading provider in the industry for more than a decade. We make use of industrial grade steam extraction machines and high quality eco-friendly cleaning solutions. We are experts in smell and stain removal services, and we successfully deal with all types of carpets and rugs.
A deep carpet cleaning in Berkhamsted shouldn't necessarily break the bank - ProLux offers competitive and affordable prices. We are the solution for your stain removal needs, and we are available every single day of the year!
Experience exceptional carpet cleaning with our certified experts in Berkhamsted
Our carpet cleaners in Berkhamsted are highly trained and ready to deliver you the most exceptional cleaning service. They are fully insured and certified cleaning experts, capable of dealing with all kinds of food and drinks stains. In order to achieve 100% customer satisfaction, we make sure to carefully perform each and every step of the cleaning process:
Inspection of the carpet type and assessment of the level of pollution
Hoovering of the carpet in order to remove the surface dust and dirt
Application of pre-spray onto the carpet for optimal stain removal results
Deep steam cleaning using an industrial hot water extraction machine
Extraction of the dirty water and removal of stains, smells and marks
Optional Stain Protection spray is applied to the carpet
Drying takes 2-4 hours - ventilate or heat up the rooms to speed things up
Our spot removal process is highly effective!
We safely clean various kinds of carpets in Berkhamsted
Whether you have woollen or natural carpets, you will be in good hands with our professional cleaners. Our equipment has multiple water and power settings, which make it suitable for even the most delicate carpets and rugs. The cleaning products which we use are WoolSafe approved, and harmless to babies, adults and pets alike.
Deep carpet disinfection Berkhamsted
Did you know that millions of dust mites live in a single carpeted room? While they may be harmless to people and pets, their droppings are a common source of allergy. Your hoover can't extract them all - but our steam cleaning services will!
We can effectively deal with dust mites, allergens, and all kinds of marks on your carpet. Our deep cleaning services can also help extend the life of your carpets and keep the original carpet colours fresh. For a germ-free carpet fit to be placed in a surgeon's room, call the experts at ProLux today!
Steam carpet cleaning should be entrusted to specialists
Steam carpet cleaning Berkhamsted should be carried out by professionals, using special means that take into account the carpet material. It's also extremely important to assess how soiled the carpet is and what is the best way to approach the cleaning. Entrusting your carpets to ProLux, will not only save you time, but it will also ensure the best possible condition is achieved.
Covering Berkhamsted and the surrounding areas, you can be sure that you've found the right cleaning company for you. Our friendly customer service team is always available and ready to answer any of your questions!
Frequently Asked Questions
Apart from your carpet losing its appeal and beauty, a great number of health hazards will occur if you neglect caring for your carpet. Germs and bacteria would thrive, and so would dust mites. An infestation is extremely likely to happen, which in turn can lead to rashes and other allergic reactions. To avoid any potential health and safety risks, hoover your carpets at least once a week if you live alone or with one other person, and at least 3 times a week if you have children or pets.
Professional Carpet Cleaning Services in Berkhamsted
Residential Carpet Cleaning
Commercial Carpet Cleaning
Upholstery Cleaning
Rug Cleaning
Contact Us on the Number Below for a Free Quotation:
Our Reviews in Berkhamsted