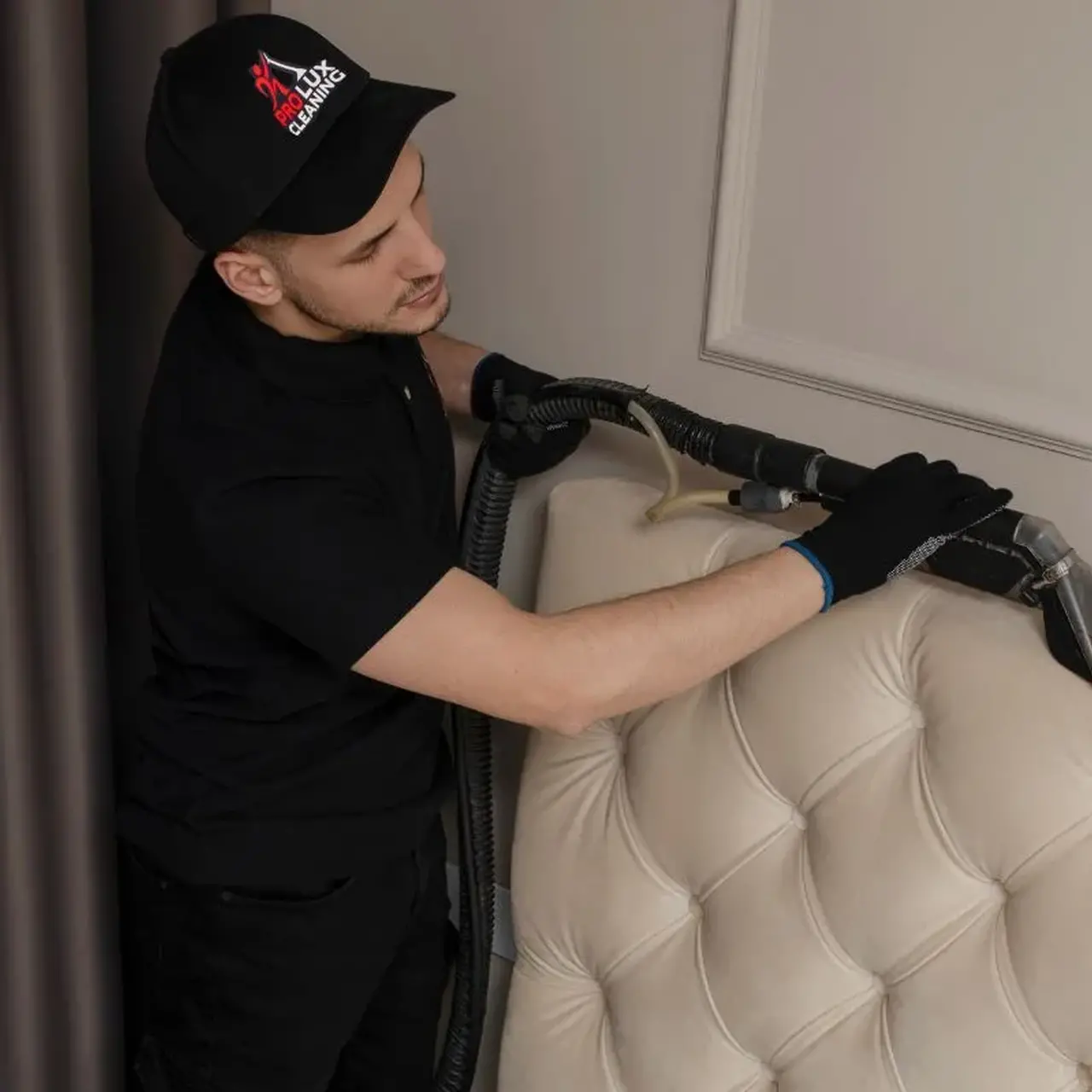 Searching for expert sofa cleaning services in Fulham?
Upholstery cleaning Fulham is one of the main services our professional cleaning company offers. ProLux experts have certificates, insurance and over a decade of experience in sofa steam cleaning. They know how to deep clean all types of artificial and natural sofa cover fabric.
Available 24/7 for carpet and sofa transformations
ProLux is always there to assist you, as we work 7 days a week, inclusive of bank holidays. Our sofa and carpet cleaning in Fulham services will leave your upholstery looking like brand-new again. Call our customer service centres, get a free quote and book an appointment today.
Superior results with hot water extraction: The key to our stain removal success in Fulham
The cleaning method is known as hot water extraction and is performed with a commercial steam cleaning machine. Our professional carpet and sofa cleaners in Fulham know how to use it effectively on all kinds of upholstered furniture. They have been trained in using the high quality cleaning method's full possibilities on your sofas, armchairs and footstools.
All our cleaning services take place using child and pet friendly cleaning products. The manufacturer of our cleaning solutions is Prochem, and they are world leaders on the cleaning market. Using their chemicals, we can achieve stain removal in all cases where it is possible.
Experience the difference with our expert team and cutting-edge methods
Having ordered our upholstery cleaning services in Fulham SW6, you will receive:
Insured, experienced and certified cleaners
Powerful water-based machine cleaning method
Eco-friendly cleaning products
The most effective stain removal techniques
Expert sofa cleaning with a personal touch
How long does it take for a sofa to become dirty? A few months or maybe even a few weeks? Regardless of the answer, at some point your sofa will need the best possible care it can get. ProLux cleaners are expertly trained to consistently deliver the quality cleaning you're sofa desperately needs. Applying tested stain removal techniques and commercial detergents, you will receive no less but the best service possible!
Preserve the beauty of your sofas and armchairs: Professional cleaning solutions for homeowners and businesses
Sofas and armchairs are in very frequent use in residential and business properties alike, as they provide comfortable resting spaces. However, being in use all the time also means they get dirty fairly quickly. At some point, once the dust build-up and stains start affecting the comfort, you will need to book professional sofa cleaning services.
Professional sofa cleaning Fulham
Unmatched quality and customer satisfaction
Our top priority as a professional cleaning company is customer satisfaction, achieved by the highest quality of cleaning. That is why we employ the hot water extraction cleaning method, performed with industrial steam machines. Technicians of ours know which settings of water pressure and temperature are best for any upholstery fabric.
Versatile cleaning for various fabrics
On synthetic sofas with polyester covers, we can use the full power of our machines as the fabric allows it. On natural fibres as cotton, linen and silk, we are more delicate, using lower pressure or temperature. And on velvet sofas, we may even use a minimal amount of water, akin to dry cleaning.
Solutions that prioritize your loved ones
By booking with ProLux, you choose the very best for your family's health and safety. The cleaning products we apply to your furniture are 100% safe for children, pets and pregnant women. You do not need to vacate the property as there are no side effects or unpleasant odours during the cleaning.
Sofa cleaning near Fulham
As professional sofa and carpet cleaners in Fulham, we are highly mobile in the West London districts. We also cover the surrounding areas of Chelsea, Battersea, Hammersmith, Kensington, Wandsworth, Barnes, Earls Court, Earlsfield and more. To receive additional information and book an appointment, contact our customer service centres. ProLux is open 24/7 to assist you in your cleaning needs.
To assist tenants who are moving out soon, we also offer tenancy sofa and carpet cleaning services. Our cleaners accept emergency bookings for same day sofa tenancy cleaning in all of London.
Let's make it happen! Get in touch today!