You're probably aware how important it is to have your carpet professionally cleaned every once in a while, but let us ask you this "When was the last time you had your mattress professionally cleaned?" If the answer to this question is never, this article is exactly for you.
Now, we might need to get some of the boring stuff out of the way first, but if you bear with us until the end, we guarantee you won't need to read another mattress cleaning article again!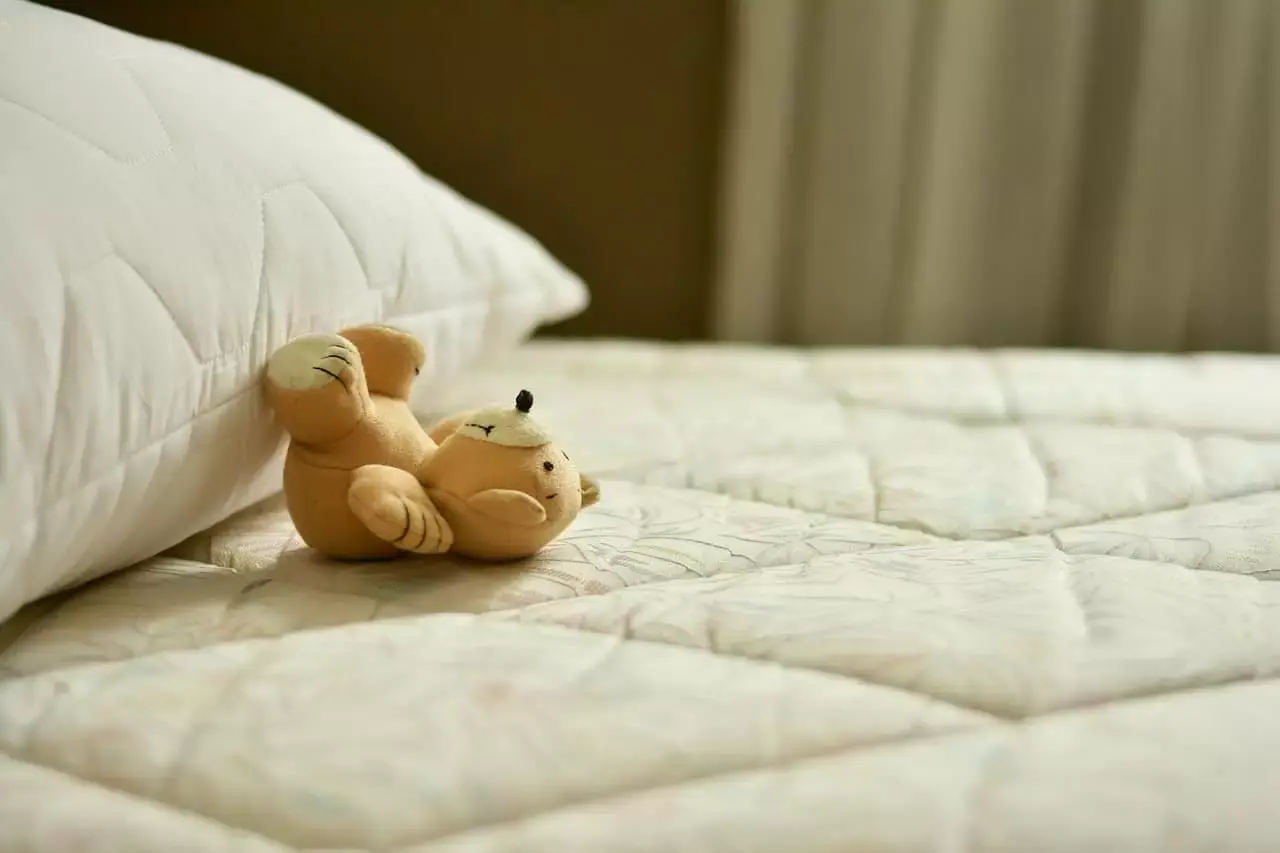 Why you should have your mattress professionally cleaned?
For the same reason you get your clothes washed – because you should. During sleep, our bodies produce sweat and oil, along with other bodily fluids, and we also shed skin. On a microscopic level, this amounts to a perfect humid environment for dust mites and other allergens to thrive in. Needless to say, you want to avoid this from ever happening.
If the possibility of a pest infestation isn't enough to convince you how important mattress cleaning is, consider the fact that a dirty mattress has a significantly reduced lifespan. Why exactly is that? Well, once dirt and grime settle in-between the mattress fibres, they become weaker, which can result in tearing. Plus, the more a mattress gets used, the worse it will look and smell. That on its own is enough for most people to throw their mattresses away.
How does professional mattress cleaning work?
A professional cleaning service always begins with the inspection of the mattress. Stains and marks are located, and their origin and age is determined with the help of the customer (yourself). This is important as some stains, for example urine ones, must be cleaned with cold water as opposed to hot.
The mattress then needs to be hoovered to remove the dust and hairs, in order for a pre-treatment spray to be applied. The spray itself acts as a degreaser and takes 5 to 10 minutes to fully absorb into the mattress surface. Once that happens, the mattress is thoroughly cleaned with a commercial steam extraction machine.
Steam cleaning, for those of you aware, is the process of water injection under high pressure, which is then immediately extracted. As hinted above, the water temperature can vary, and steam is just an after-effect of the cleaning method.
It's important to mention as well that apart from the pre-treatment spray, other cleaning products are also involved, such as:
Stain removers
Odour neutralizers
Germ and bacteria treatment
How long does it take to clean a mattress?
The time needed for a trained professional to fully clean a mattress is around 30 to 40 minutes at the most, regardless if it's a single or double-sided mattress. The only reason why it could sometimes take longer is due to the initial condition of the mattress.
How long does it take for a mattress to dry after it's steam cleaned?
The approximate drying time for mattresses all year round is around 12 hours. For a more concrete estimate, it's best to ask the mattress cleaning company directly. Nevertheless, the drying mostly depends on these main factors:
The mattress type and composition
Its initial state
The weather outside
How well the room is ventilated
Can all mattresses be steam cleaned?
It is indeed true that high heat or prolonged exposure to moisture can ruin the composition of some mattresses, but it's not actually necessary for mattress cleaning to be done with high temperature water, or large amounts of water for that matter.
As long as the mattress cleaning technician is experienced enough and has the right equipment, any mattress can be steam cleaned. Yes, even memory foam and latex ones. Now, it is important to note that steam cleaning with a minimal amount of water and low heat is not the same as a full-power deep cleaning session, but in terms of disinfection the method is always successful.
Does steam cleaning remove stains from mattresses?
Although mattress stains are typically difficult to remove, steam cleaning is by far the best stain (and smell) removal method out there. We're saying typically, as the most common mattress stains are caused by sweat. A sweat stain, as you may guess, doesn't form overnight. Rather, it takes a good few months for it to start becoming visible.
And if you have any experience removing stains, you'd be aware of how tough old stains are to deal with. Following the same logic, if you are quick to call a mattress cleaning company whenever an accident occurs, almost any stain can be lifted via steam cleaning!
How often should you have your mattress professionally cleaned?
Most experts recommend having your mattress professionally cleaned at least once every 6 months. However, if you:
Like to snack in bed
Have a pet that sleeps with you
Have a child that isn't potty trained
Consider using steam cleaning services even more frequently. Because, remember, a clean mattress ensures better sleep quality and is guaranteed to last you longer.
How to receive the best possible price for mattress cleaning?
The cost for mattress cleaning unsurprisingly varies depending on the cleaning provider. Because of this, gathering and comparing quotes is vital if you wish to save yourself some money. Just be aware that all companies have a minimum charge for a visit, meaning it's very unlikely for a mattress cleaning service to cost less than £60, for example.
It's also important for you to be within the company's main reach in order to avoid extra charges for travel expenses. And don't be ashamed to ask for a discount, especially if you have a few mattresses that cleaning – most companies will do anything (including to make you an offer) in order to win you over during the first call.
Pro tip: Always be honest when describing the condition of your mattress to cleaning companies, as they will advise what you can expect from the cleaning, based on the provided information.
As some of you may not have used mattress cleaning services before, we've made an effort to provide you with the average mattress cleaning costs in the UK:
| Mattress Size | Average Mattress Cleaning Charge |
| --- | --- |
| Single mattress (90 x 190cm) | £25 |
| Double mattress (135 x 190cm) | £30 |
| King size mattress (150 x 200cm) | £40 |
| Super King size mattress (180 x 200cm) | £45 |
| Queen size mattress (200 x 200cm) | £50 |
How to know you've chosen the right mattress cleaning company?
There are a few good ways in which you can tell if your choice for a mattress cleaning company was correct:
1. The company has numerous positive online reviews
It is very difficult for a cleaning company to have a strong presence online for a prolonged time period. If anyone is able to achieve and maintain a 5-star rating on any review platform, it's definitely an indication of their professionalism and the quality of their work.
2. Their technicians are fully insured and certified
If you're going to pay for a service, you'd want for it to be done by a trained individual, who knows exactly what they're doing, and is, of course, fully insured in case of any accidental damage. Now, you might think that all companies use technicians who work only for them and have training certificates, but that is far from the truth. Make sure to ask about the level of training of the employees if you have any concerns about the respective company.
3. Their equipment is top of the line
To be completely sure that the best possible results from each and every cleaning session are achieved, the use of modern high-end gear is absolutely necessary. Plus, industrial steam machines in particular, due to their high suction power, leave mattresses nearly ready to use. In other words, the drying process is reduced from days to just a few hours.
4. They have good customer service
A great customer service goes a long way in maintaining a client base happy, and the top cleaning companies know that. But what does that entail exactly?
An individual approach to every customer
A proper description of the cleaning service they offer
Regular updates in case of any issues
Follow-up call to ensure all went well