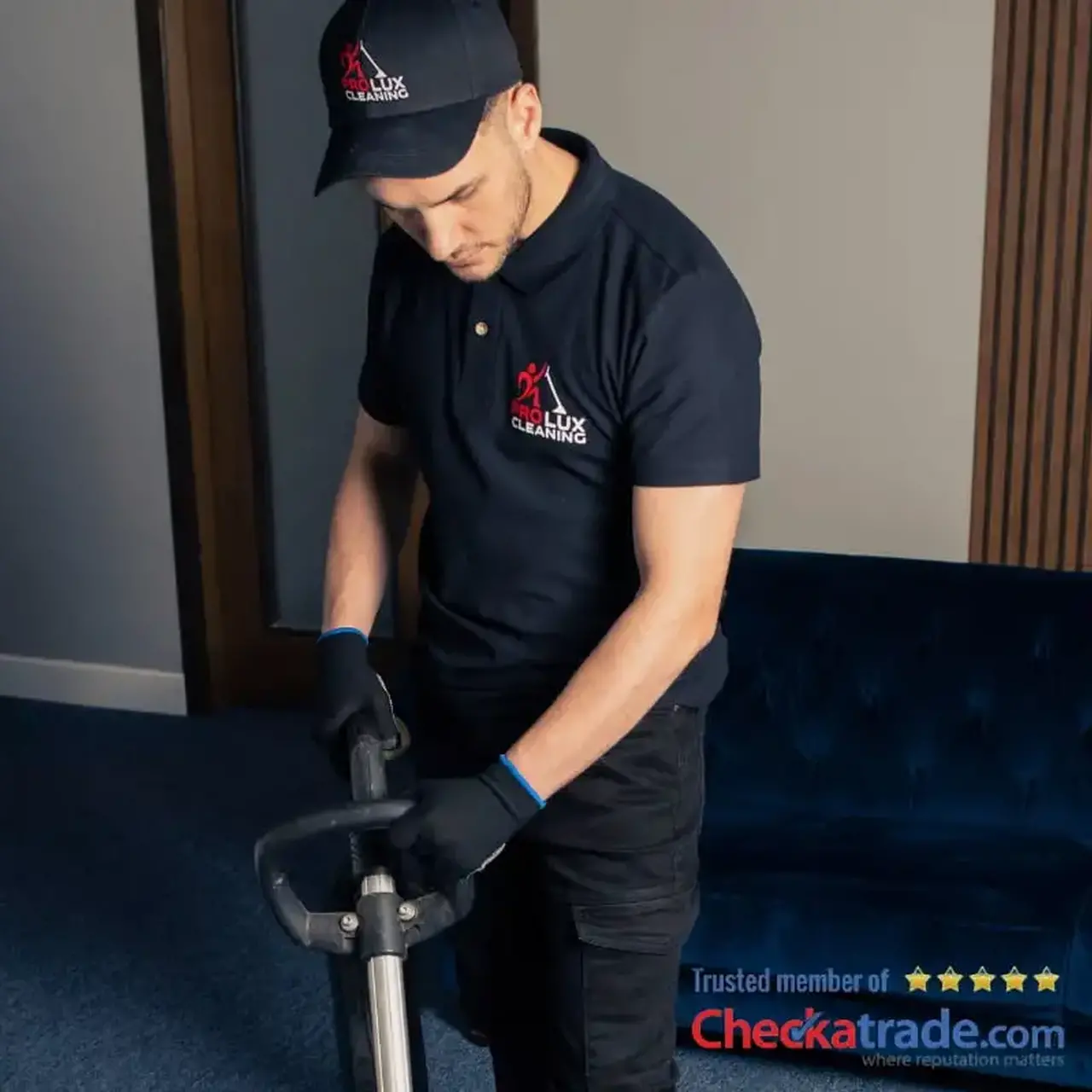 Are you looking for deep carpet cleaning?
Are you in the search of expert carpet cleaners in Vauxhall? ProLux carpet cleaning company offers hot water extraction cleaning for your home or office performed with industrial steam machines. We deal with all types of carpets and rugs, no matter how soiled they might be.
All our cleaning technicians are fully insured and certified experts, with a minimum of 6 years of experience in the industry. What's more, every season they undertake special carpet and rug cleaning courses to further enhance their knowledge and skill set. They will not be satisfied until your expectations from the cleaning service have been met!
Benefits of professional carpet cleaning
Guaranteed removal of all bacteria and germs
The highest chances of stain removal
Use of commercial steam cleaning equipment
Eco-friendly and harmless cleaning products
Improved air quality
Extended service life of your carpet
In order to consistently achieve the best possible results in all carpet cleaning procedures, we use the latest deep cleaning machines. They have multiple water pressure and temperature settings, making them suitable for natural and synthetic fibres alike. Additionally, the extracted dirty water from your carpet doesn't mix with the clean one, thanks to a dual tank system.
Prochem cleaning solutions have been tested and confirmed to be environmentally friendly and harmless to children and pets. They are even safe for people suffering from allergies and pregnant women. With their help, we deal with stains from coffee, tea, red wine, mould, pollen and many more.
Steam carpet cleaning Vauxhall
Domestic cleaning with a hoover can only remove some of the surface dirt and dust. In order to reach in between the carpet fibres, a commercial steam extraction machine is required. ProLux cleaning technicians will handle the removal of unpleasant odours and stains from your carpet.
Deep carpet cleaning starts with the inspection of the carpet type. The issues (the stains and marks) are also located, after which the carpet is pre-treated. Shortly after follows the actual hot water extraction cleaning process. Dirt particles and stubborn stains are dissolved and extracted, and all traces of bacteria are removed.
Depending on the customer's request, Stain Protection spray is then applied in order to stop the appearance of future staining. The product is completely harmless, scentless and the coating which it forms over the carpet is invisible.
In terms of drying, it rarely takes more than 1 to 3 hours, depending mostly on the initial carpet condition. The best way to speed up the process is to leave windows open or heat up the areas. Keep in mind, however, natural fibre carpets, such as wool ones, can often take double the time to dry.
How frequently should I deeply clean my carpets at home?
Carpet manufacturers recommend having professional carpet cleaning services at least once every six months. If you have children or pets, especially messy ones, consider steam or dry cleaning services even more frequently. Not only will you benefit from a clean carpet, but its lifespan will be prolonged, saving money in the long run.
Carpet cleaning near Vauxhall
As a fully mobile company, we have perfect coverage of all West London areas. Many of our regular customers reside at Kennington, Lambeth, Walworth, Westminster, Battersea, Mayfair, Knightsbridge, Chelsea, Brixton, Pimlico, Belgravia, Stockwell, Temple, Bermondsey and many more. Moreover, our customer service teams are available 24/7, every day of the year. Receive a free quote today through our contact form, and experience professional carpet and upholstery cleaning services first hand!
Frequently Asked Questions
Since 2012, we cover all London areas, and the vicinity of London itself. We have technicians living in all major London districts, and at least one living near you, wherever you are!
Depending on where you live, it typically takes between 24-48 hours for a sheen of dust to appear. In terms of why it matters where you live, it's of course due to the much higher level of air pollution within cities (home dust is composed of no more than 50% dead skin cells, the rest comes from outside).
Contact Us on the Number Below for a Free Quotation: