Carpet Cleaning Beckenham
✓ Locally owned and operated
✓ Eco-friendly solutions, safe for kids and pets
✓ Fully trained and skilled cleaners for delicate carpets
✓ High-powered cleaning machinery
✓ Long lasting results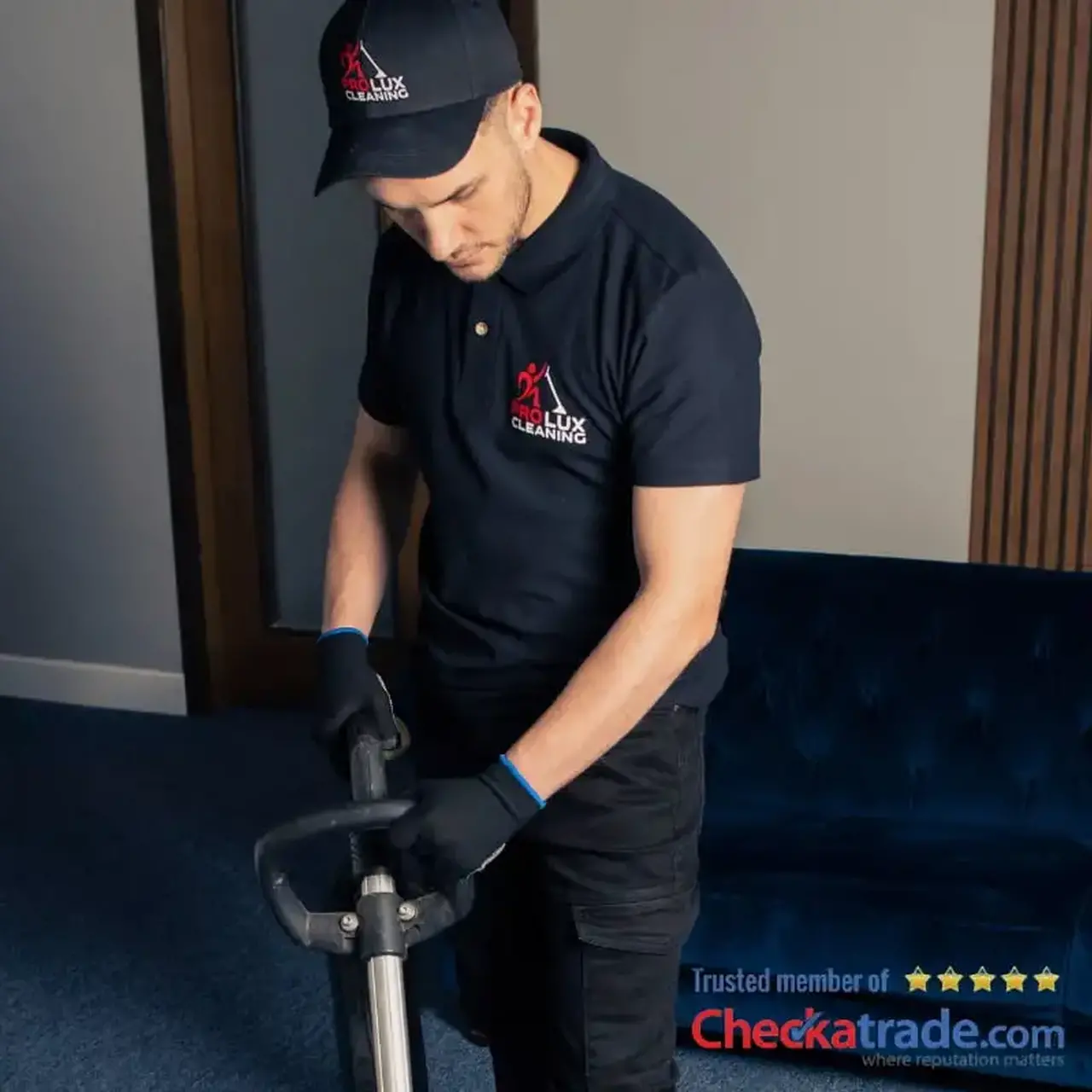 In need of expert carpet cleaning?
You can order deep carpet cleaning Beckenham for your home and workplace by ProLux. We are one of the most trusted carpet cleaning companies in London. Steam carpet cleaning is performed by an insured, extensively certified and trained cleaner in Beckenham. They are equipped with powerful machines and eco-friendly Prochem products.
We are based in Beckenham, and have thousands of customers in the area and the rest of South London. Employees of our company are able to effectively remove stains and unpleasant smells, due to extensive experience.
Four reasons to choose professional carpet cleaning:
Deep steam extraction is the most efficient stain removal method
Our local carpet cleaners perfectly cover South London
Eco-friendly and harmless cleaning products
Five-star customer service centre available 24/7
Top Quality
Free pre-treatment
Industrial cleaning equipment for carpet and upholstery cleaning
Special attention to every detail
Eco-Friendly Cleaning
Harmless, eco-friendly cleaning solutions
Allergen removal - pet fur, dust mites, etc.
Bacteria removal - use of the most efficient sanitizers
Guaranteed Results
100% customer satisfaction guaranteed
Our carpet cleaners in Beckenham are fully insured
Free quotes over the phone and via the website
Why you need deep carpet cleaning Beckenham?
Reliable same-day stain removal cleaning services
When spillages happen, there's only so much you can do with home remedies. To properly remove stains, smells and dust, you need professional carpet cleaning services. Beckenham based carpet cleaning company ProLux is ready to help you 24/7.
The main thing in removing an issue is how quickly you react to it. If you have an emergency, don't wait for it to set in - call us today! We will send you one of our own experienced technicians, who are prepared to deal with any carpet issues!
How often should you book professional carpet cleaning?
Professional carpet cleaning is to be used at least once every six months. Of course, if you have messy kids or pets, you should call us at least once every 2-3 months. The cleaning usually takes no more than 2 hours, depending on the size and condition of the carpeted areas.
Why is professional carpet cleaning important?
Professional deep steam cleaning can extract all dust and dirt. It is the best method for removing stains and restoring the carpet to its original state. After our professional carpet cleaning service, your carpet will look brand new.
The top results are achieved thanks to our powerful steam extraction cleaning machines. They heat the water upwards of 60° C and have several settings for pressure. This enables the deepest carpet, mattress and upholstery cleaning possible!
Choosing ProLux for your carpet cleaning needs means choosing eco-friendly carpet cleaning. It is done with products that do not harm pets, and do not cause allergic reactions. They are 100% safe for adults, children and pets.
Don't settle for less - choose deep steam carpet cleaning!
ProLux professional carpet cleaners will attend the property, armed with modern equipment. We have the latest steam cleaning machines and highly effective Prochem products. We are confident of providing the highest standard of hot water extraction carpet cleaning services in London.
It is important to note that the technicians have an individual approach to every client's carpet fibres. This ensures optimal performance of the high pressure cleaning method in every appointment. It is also why our carpet and rug cleaning service is highly recommended by carpet manufacturers.
The following is a basic summary of the hot water extraction cleaning process:
1. Inspection
First, the ProLux carpet specialist inspects the product, determining the material and its condition. He then selects the appropriate cleaning solutions and settings of the steam machine for your flooring.
2. Pre-hoovering
Our expert hoovers the carpet with a powerful vacuum, so as to remove surface debris and loose dirt. This step is crucial, as it enables the use of the steam machine.
3. Pre-treatment
The next part of the process is applying a pre-treatment solution. It is a stain thinner and solvent, and will dissolve the dirt and marks on the carpet. After a few minutes pass, it will be removed by the technician using his machine.
4. Steam Cleaning
The steam machine heats up the water to the most suitable temperature. It is sprayed with eco-friendly bacteria treatments and stain remover solutions
5. Stain Removal
If there are old and stale impurities on the carpet, they are given additional treatment with specific stain removal products. The process is repeated as many times as the material allows, and our technician deems necessary.
6. Scotchgard
If requested, the after-care service Stain Protection is applied. It strengthens the fibres against new stains and solar deformities. The product will be active for about a year, and make stains easier to remove by the customer and professionals.
7. Drying process
Up to 80% of the total water amount is removed, greatly shortening the natural drying time needed
8. Checkout
Harmless and pleasant deodorizers are applied to the now clean carpet. At the end of the process, it is within the rights of our clients to scrutinize the outcome and then confirm receipt by signing.
Carpet cleaning near Beckenham
You can take advantage of ProLux deep steam carpet cleaning in Beckenham. We also work in the surrounding South London areas of Bromley, Crystal Palace, Croydon, Shirley Oaks, Streatham and more. We also offer tenancy cleaning of carpets for tenants who are looking to move out soon.
Get the answers you need - contact us today!
Dry carpet cleaning
Owners of sisal carpets should seek dry cleaning services, as this plant fibre is not suitable to be wet cleaned. Dry cleaning takes place with powder cleaning products, which are sprinkled onto the carpet. After achieving their goal, they are removed via hoovering, and the carpet is ready for use.
How much will it cost to get my carpets cleaned?
Carpet Cleaning Prices in Beckenham



Regular price

Up to 10% OFF

Double bedroom

from

£35

from

£30

Living room

from

£40

from

£35

Staircase

from

£40

from

£35

Hallway

from

£20

from

£15
Receive your free quotation within minutes
Let us know what you have and what you need and we'll tell you how to proceed