Carpet Cleaning Crystal Palace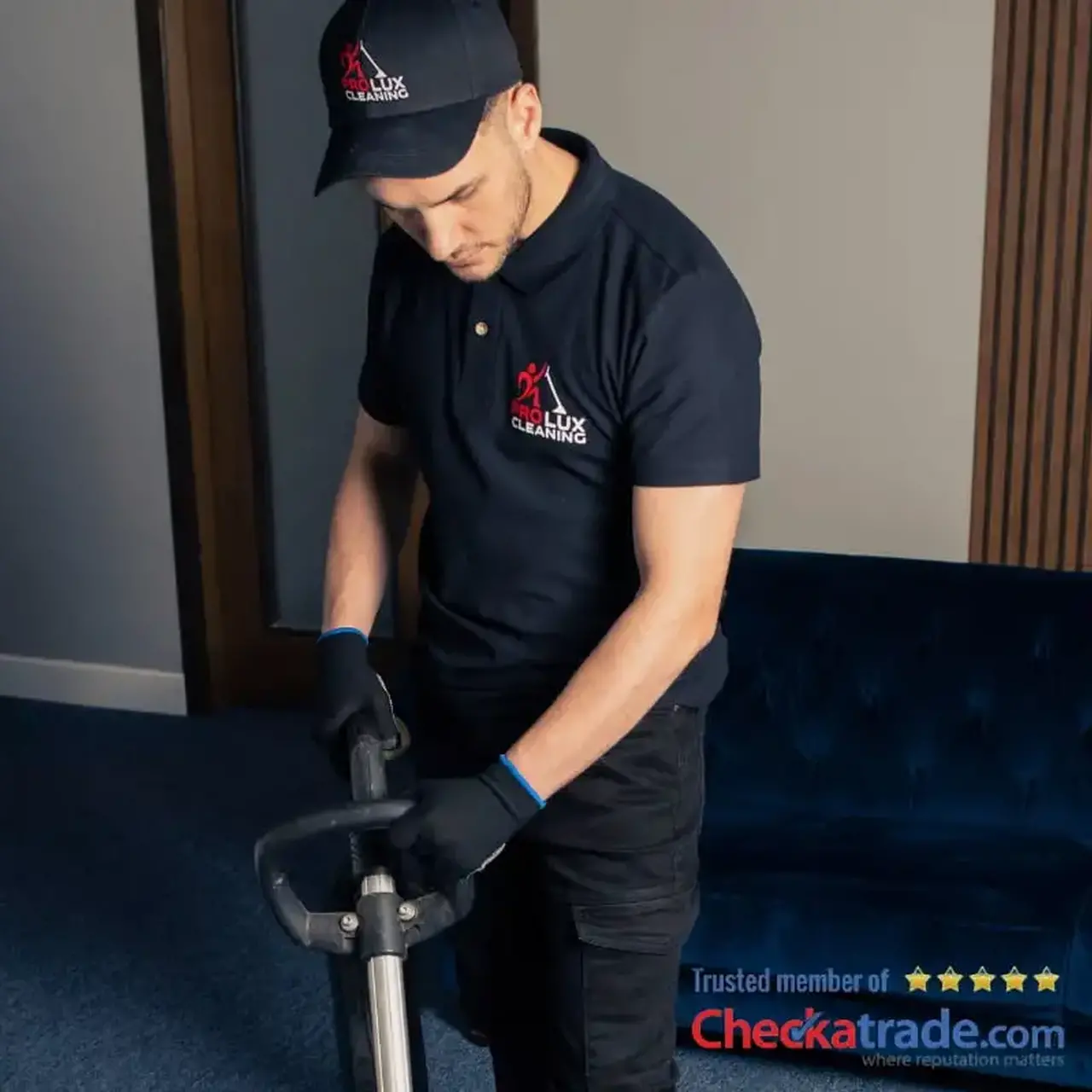 Looking for professional carpet cleaners?
ProLux is a Crystal Palace based deep carpet cleaning company, a leading provider of steam cleaning services. We take care of stubborn stains, unpleasant smells, germs and bacteria on your carpets. Our cleaning methods are eco-friendly and suitable for natural and synthetic carpet fibres alike.
Over the years, we have assisted numerous residential and commercial customers throughout Crystal Palace SE19 and the surrounding areas. We can effectively clean your carpets and rugs with our hot water extraction method. ProLux technicians are the professional cleaners in Crystal Palace you are looking for.
Benefits of choosing ProLux
Removal of all kinds of carpet stains and marks
Fully insured and certified carpet cleaners
Industrial steam extraction machines
Harmless eco-friendly cleaning products
Opportunity to book emergency same-day cleaning, with no extra fee
5-star customer service team
Reputable Company
Your Reliable Choice for Quality
Quick and Easy Booking
Seamless Solutions Made Simple
Customer Satisfaction Oriented
Your Happiness is Our Priority
100% Stain Removal
We Use Industrial Cleaning Machines
Trusted for a reason
Any ProLux carpet cleaner in Crystal Palace can effectively cope with coffee, tea and wine stains on any type of carpet. We use modern cleaning equipment and the latest stain removal techniques in order to always reach 100% customer satisfaction. We are the first choice of many homes and business in the area since 2012.
ProLux carpet cleaning prices are competitive, and the quality of our services - unmatched. We work every single day, including weekends and Bank Holidays, with no hidden fees. You have the opportunity to book a cleaning service in advance, at a day and time most convenient for you. And in cases of emergencies, there'll always be a ProLux carpet cleaner available in the area.
We are also experts in upholstery cleaning services, giving you the ability to book a combined service for a reduced cost. Many of our customers take advantage of this and receive a brand-new look of their items without breaking the bank. To receive your free quote today, simply get in touch with our lovely customer service team, and we'll happily assist you!
Behold our stain removal magic!
Steam carpet cleaning Crystal Palace
Domestic cleaning of carpets with a hoover is necessary, but it is not always enough. In order to keep your carpet colours fresh and stain-free, consider having professional carpet cleaning services in Crystal Palace SE19. The recommended frequency is once or twice a year, and for homes with children and pets - three to four.
Instection and hoovering
The carpeted flooring will firstly be examined, the stains and marks will be pinpointed, and the carpet type determined. Based on the information established, the most appropriate water temperature and pressure settings will be selected by our carpet cleaner.
We will then hoover the carpet, removing the surface layer of debris. If any dirt and dust particles do remain, they will later be broken down by the powerful steam extractor.
Pre-treatment and hot water extraction
Pre-treatment in the form of an eco-friendly spray is applied to enable better stain removal results. While we wait for the solution to react with the most soiled areas, the machine will be filled up with water.
The already heated water will now be sprayed deep into the carpet fibres, removing stains and smells along its way. The most stubborn stains receive special attention and further treatment. Then, about 95% of the moisture is extracted into the machine's dirty tank, letting the carpet dry out naturally.
Stain Protection and carpet drying
If requested by our customer, Stain Protection is now applied to the carpet surface. An invisible layer of spray is formed, which helps prevent future staining, prolonging the carpet's service life. It stays there for roughly a year, depending on traffic and usage.
The freshly cleaned carpet will now need about 2-4 hours to fully dry out. Make sure the rooms are well ventilated or heated up for the time being.
Dry carpet cleaning Crystal Palace
Dry cleaning Crystal Palace is an alternative professional carpet cleaning method to hot water extraction. The key advantage to dry cleaning is the ability to use the carpet straight after the cleaning process.
Carpet cleaning near Crystal Palace
Apart from Crystal Palace, ProLux also has perfect coverage of all South East London areas. We clean for residential and business clients alike all across: Lewisham, Dulwich, Beckenham, Herne Hill, Catford, Brixton, Denmark Hill, Camberwell and many more. And since spillages and accidents don't happen according to your schedule, we are available for emergency same-day carpet cleaning services, with no extra fees.
Our Crystal Palace company is the leading provider of Crystal Palace services for cleaning carpets and upholstery. To receive the very best price for your specific inquiry, simply call our customer support centre on 020 3318 6387!
Frequently Asked Questions
On average, cleaning one carpeted room takes around 20 to 30 minutes. This may vary based on the carpet condition and the fibres themselves, as high pile carpets can take longer to clean compared to low pile carpets. If you book us for the whole house, the average will be around 1.5 to 2 hours, but again, this varies based on the total number of rooms and the carpet's current state. In all cases, if the condition is not the best, our technician will stay as long as is required to achieve the company cleaning standards, which are the highest on the cleaning market.
We know how to clean all types of carpet fibres, and all types of rugs on the market. Whether you have low pile synthetic carpets, or high pile woollen ones, we are the company for you. Our specialists are certified WoolSafe, and know how to treat any manner of fibres in the most efficient and effective way money can buy. In terms of rugs, we clean Oriental, shaggy and IKEA rugs on a daily basis. They are cleaned at the property, in the most suitable area for this. This will save you time, as you do not need to roll them up so we can take them away and return them later.
Contact Us on the Number Below for a Free Quotation:
Our Reviews in Crystal Palace