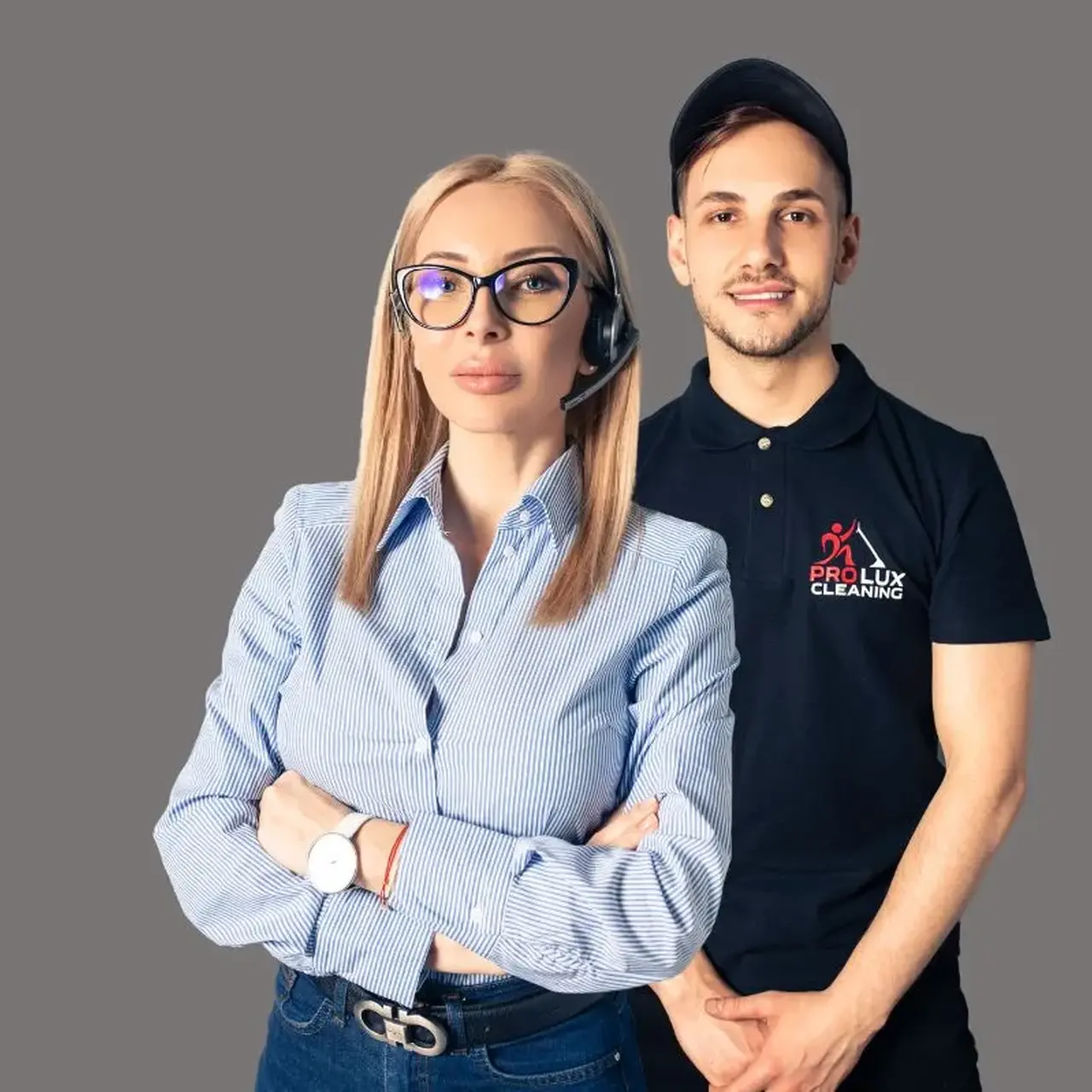 Professional carpet care you can count on
ProLux is an Esher based professional carpet cleaning company with many years of experience in the cleaning industry. Our main method of cleaning carpets and rugs is steam cleaning. We use harmless eco-friendly cleaning products and the latest, most powerful hot water extraction machines. With us, 100% customer satisfaction is guaranteed, and so is the brand-new look of your carpets.
All ProLux carpet cleaners in Esher are fully insured and certified experts, capable of consistently achieving optimal stain removal results. In all deep cleaning procedures, we also apply high quality disinfectants and deodorizers. This leaves the carpet in its best possible condition, bacteria free and with a pleasant aroma.
Carpet cleaning services by ProLux include:
Top Quality
Treatment of stains, odours and germs
Hot water extraction cleaning - the number 1 carpet cleaning method
Industrial steam cleaning equipment
Eco-Friendly Cleaning
Harmless, eco-friendly cleaning solutions
Allergen removal - pet fur, dust mites, etc
Bacteria removal - use of the most efficient sanitizers
Guaranteed Results
100% customer satisfaction guaranteed
Our carpet cleaners are certified, insured and highly trained
Flexible work time - 24/7 even on bank holidays
Steam cleaning keeps your carpets fresh and clean
All carpet cleaning associations highly recommend having your carpets deep cleaned every once in a while. Professional services not only keep the carpet colours fresh and stain-free, but also improve the overall air quality. Consider steam cleaning your carpets with ProLux to bring back the original look of your lovely carpeted flooring!
Discover the reason behind our impeccable reputation in the UK's carpet cleaning industry by visiting our Checkatrade profile, where we are registered as trusted professionals.
See our Checkatrade profile.
How do we approach the method?
Our carpet cleaner will firstly examine the state of your carpet and determine its type. Based on the established information, the proper machine settings (power and water temperature) will be selected.
The carpet needs to be hoovered in order to remove the surface layer of debris and dust. If any dirt particles do remain, they will soon be broken down by the actual steam cleaning process.
Next, is the application of an eco-friendly cleaning solution in the form of a spray. This product enables better stain removal results, and takes around 5-10 minutes to fully react with the most soiled areas. During this time, our representative will fill up his machine with water.
How we remove stains from the carpet?
The water, which is now heated up to 90° C, is sprayed deep into the carpet fibres under very high pressure. Stains and marks are removed, germs and bacteria are extracted, and all unpleasant odours - neutralized. Roughly 95% of the moisture is sucked out, leaving the carpet to dry out.
If the customer requests it, Stain Protection is now applied to the carpet surface. An invisible layer of spray is formed, protecting the carpet fibres against future stains and marks. It's effective for about one calendar year, depending on traffic and usage (amount of spillages). Ventilate well for up to three hours after the cleaner departs. The drying time depends on the humidity percentage in the air and the initial carpet condition.
Family run company ready to go above and beyond for its clients
ProLux is one of the many carpet cleaning companies in Esher who provide hot water extraction cleaning services. What makes us special, however, is the efficiency with which we perform all jobs, as well as our competitive prices. We have more than a decade of experience professionally cleaning carpets of both residential and commercial properties. During this time, we've come across all sorts of problems over carpets, thanks to which we've developed a sharp skill set.
In order to always achieve high standards of cleaning, we must use only the best cleaning products available on the market. The provider of said cleaning solutions is ProChem - a well established manufacturer of high quality detergents. These eco-friendly products are WoolSafe approved and are completely harmless to pets, babies and adults.
We use only the best cleaning gear available on the market
All carpet cleaning services provided by ProLux are performed using industrial grade steam extraction equipment. These powerful machines have a variety of pressure and water temperature settings, making them suitable for natural and synthetic carpets alike. They can effectively remove all kinds of stains and marks from your carpet or area rug - coffee, wine, tea, etc.
What's more, we can effectively deal with synthetic and natural carpets alike. We are no strangers to carpets and rugs made from: wool, cotton, nylon, polyester, acrylic and more! This is all possible due to the 10 plus years of experience and extensive training, which all of our technicians go through.
Ready to answer all of your questions
We work every day of the year, including Saturdays and Sundays, and even Bank Holidays. Thanks to this, emergency same-day cleaning appointments with us are always possible, without any extra fees! Our customer service team is just a phone call away, available 24/7 at your disposal. Receive your free quote today, and be amazed by the most efficient cleaning process available on the market!
Carpet cleaning near Esher
Apart from Esher, ProLux also has complete coverage of all South West London areas. Many of our residential and commercial customers are situated in: Kingston Upon Thames, Surbiton, Chessington, Teddington, Hampton, New Malden, Epsom and Twickenham. Even those in London's vicinity can take advantage of our services. Want to be sure that we cover your area too? Just get in touch with us!
Our Skilled and Trustworthy Local Professionals in Esher
Number of cleans: 3120
Working with us for: 3 years
Expert in:
Stain Removal
Upholstery Cleaning
Carpet Cleaning
Rug Cleaning
Recent customer feedback
"Ibrahim transformed my home's staircase, eliminating dust and revitalizing the high-traffic areas. Impressive work! Already referred to a friend."
William - Esher
Number of cleans: 3789
Working with us for: 4 years
Expert in:
Stain Removal
Upholstery Cleaning
Carpet Cleaning
Rug Cleaning
Recent customer feedback
"Tisho is a true professional! He swiftly removed paint from my living room carpet, even on short notice. Impressive service."
Ava -
Number of cleans: 4682
Working with us for: 7 years
Expert in:
Stain Removal
Upholstery Cleaning
Carpet Cleaning
Rug Cleaning
Recent customer feedback
"Petko from Prolux Cleaning is incredible! He skillfully removed juice stains, even those I tried to treat myself with Vanish. Remarkable results!"
Benjamin -
Carpet Cleaning Services in Esher
Residential Carpet Cleaning
Commercial Carpet Cleaning
Upholstery Cleaning
Rug Cleaning
Contact Us on the Number Below for a Free Quotation: