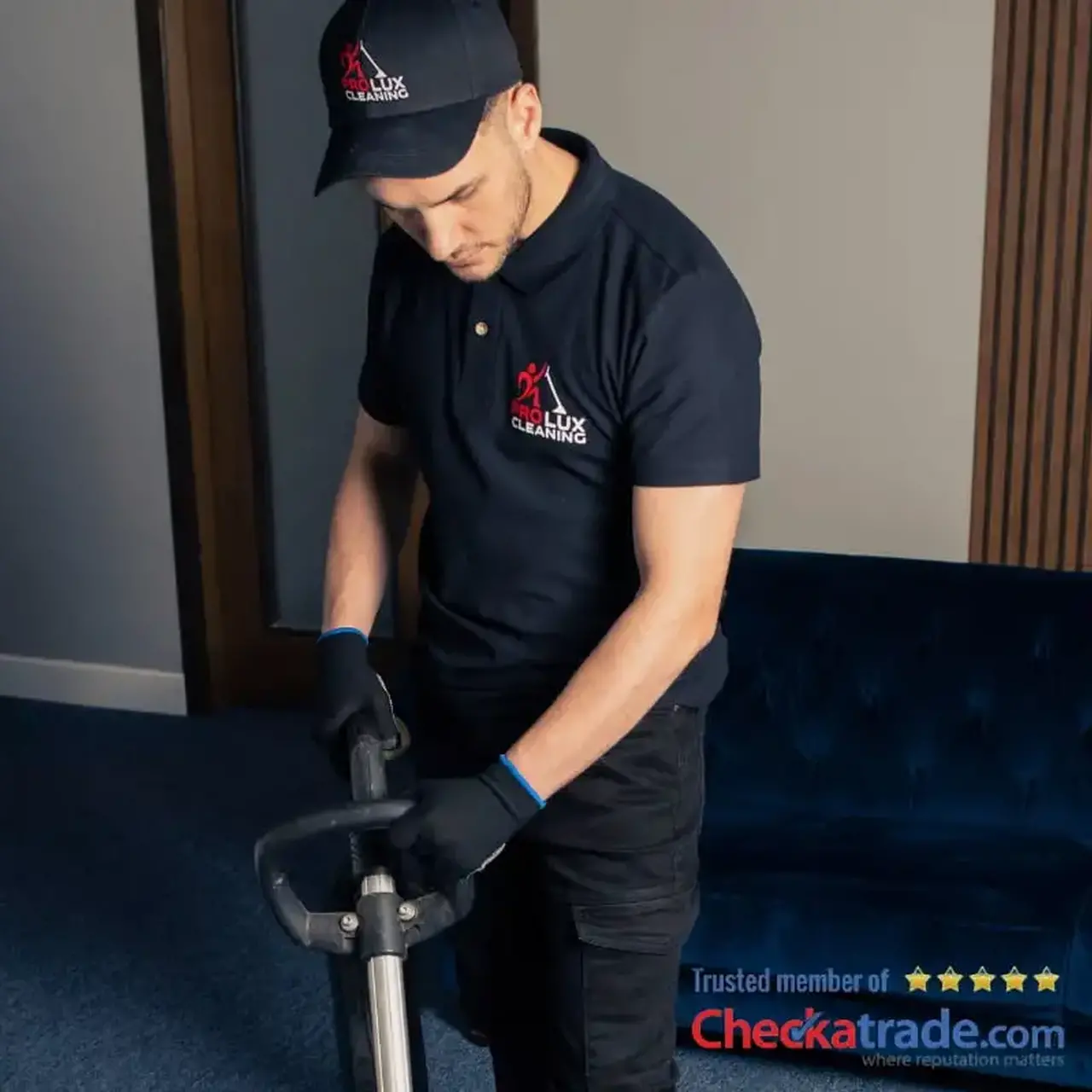 Looking for professional carpet cleaning services in Redbridge?
If you have not yet used the spectacular carpet cleaning services ProLux performs in Redbridge, now is the ideal time. Become one of the thousands of customers, who have benefitted from our help to refresh and renew their carpets at home!
We are proud to work with the most experienced and knowledgeable technicians in Redbridge and the surrounding areas. Over time, we have assisted numerous businesses and residents of Stratford, Walthamstow, Chingford, Romford, Ilford, Barkingside, Chigwell, East Ham, Loughton, Epping and many more!
In addition, we invest in the latest professional equipment and most effective cleaning solutions on the market. Safety comes first and that is why we apply only eco-friendly, non-toxic cleaning products. They are harmless even to people with allergic reactions and pregnant women.
Steam carpet cleaning Redbridge
Steam treatment is an efficient and modern cleaning technology for proper carpet maintenance. In order to consistently achieve the best possible results, however, we have to follow the below steps:
Inspection of the carpet type and assessment of the level of pollution.
Locating the obvious and not so obvious stains and marks
Hoovering in order to remove the surface layer of debris
Pre-treatment using a ProChem brand eco-friendly spray
Hot water extraction cleaning
Stain treatment and negating the unpleasant smells
Disinfection
Stain Protection
In terms of drying, it only takes 2 to 4 hours thanks to the high power of our commercial machines. Ventilate well or turn on the heating to speed the process up.
What professional cleaning of carpets includes?
Stain removal
Hot water extraction cleaning is proven to be the most efficient way to remove stains. The chances of stain removal depend on the origin of the issue, its age and the respective carpet properties.
Safe and eco-friendly cleaning solutions
Unlike many other cleaning methods, deep cleaning is done with solely eco-friendly and harmless cleaning products. They are unable to cause allergic reactions or side effects, neither in humans nor in animals.
Hot water extraction with industrial machines
Our commercial steam extraction machines have a variety of water pressure and temperature settings. Accordingly, they can be used on all types of carpets and rugs (natural or synthetic).
Complete disinfection
Steam cleaning removes all traces of germs and bacteria from your carpet. It's a method which penetrates deep into the carpet fibres and cleanses it of all contaminants.
How Often Should You Book a Professional Service?
All carpet cleaning companies and carpet manufacturers highly recommend having your carpets deeply cleaned at least once a year. If you have children or pets, however, consider steam cleaning services even more frequently. It's a service which leaves your precious carpets disinfected, smelling fresh and looking like new.
Professional carpet cleaning
For our carpet cleaners in Redbridge IG4, cleaning carpets is a breeze. Over the years, they have dealt with stains and marks of all origins (tea, coffee, chocolate and even red wine). We know how to approach any situation in the most suitable way, and we do it fast and efficiently!
Upholstery cleaning
Mattress cleaning
Dry cleaning of carpets
Curtain cleaning
We work 24/7, every day of the year, so you can reach us whenever you decide. You have the amazing opportunity to choose the exact day and time of the cleaning procedure! Feel free to ask our friendly customer service team about any questions you might have.
ProLux expert cleaners are also specialized in a wide range of other services in Redbridge:
Our WoolSafe Certified Local Professionals in Redbridge
Number of cleans: 4853
Working with us for: 5 years
Expert in:
Stain Removal
Upholstery Cleaning
Carpet Cleaning
Rug Cleaning
Recent customer feedback
"Daniel is exceptional! He skillfully cleaned my staircase carpet, while being friendly and considerate towards my dog and kids. He also showed great care for my property. A true professional!"
Sophia - Redbridge
Number of cleans: 4125
Working with us for: 5 years
Expert in:
Stain Removal
Upholstery Cleaning
Carpet Cleaning
Rug Cleaning
Recent customer feedback
"Chris worked wonders on my wool carpet! He flawlessly tackled the dirt in high-traffic areas on the staircase. Impressive cleaning skills!"
Scott -
Number of cleans: 5423
Working with us for: 6 years
Expert in:
Stain Removal
Upholstery Cleaning
Carpet Cleaning
Rug Cleaning
Recent customer feedback
"Boby, the carpet cleaner, is exceptional! Successfully banished water stains. Impressive skills, reliable service. A true asset for pristine carpets!"
Isabella -
Contact Us on the Number Below for a Free Quotation: