Upholstery Cleaning Harrow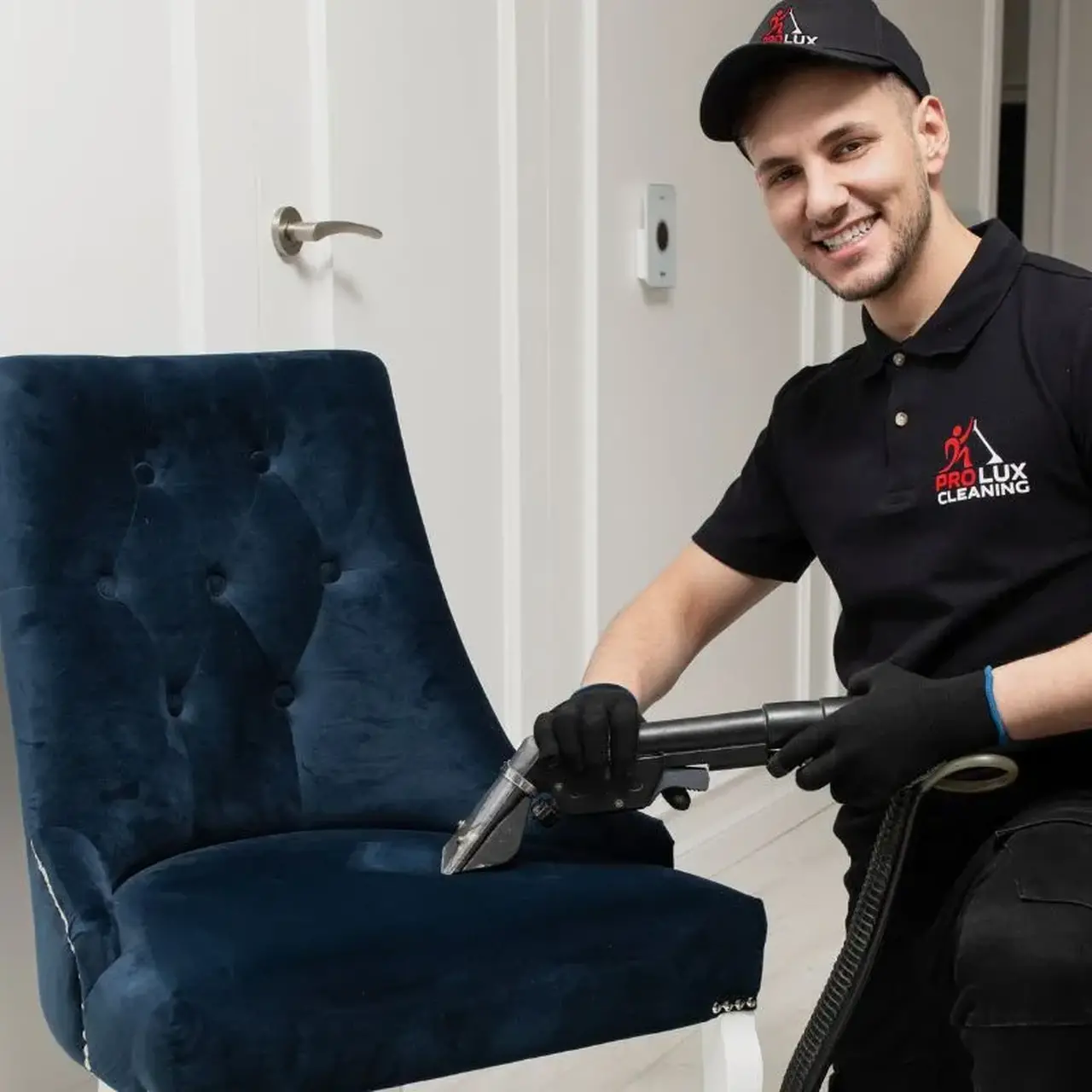 Is it time to have your sofas cleaned?
Cleaning company ProLux is specialised in providing professional carpet and upholstery cleaning services in Harrow. We offer the best cleaning method for stain removal, known as deep steam cleaning. Hot water extraction, as it is formally referred to, is performed with commercial steam machines.
There are three reasons this cleaning technique is popular for residential and business furniture:
deepest disinfection possible;
the highest chances of smell and stain removal;
only harmless cleaning products will be applied.
Your cleaning needs are our priority: 7-day availability for carpet and upholstery cleaning in Harrow
Our carpet and upholstery cleaners perform steam extraction cleaning services in Harrow, 7 days a week. The customer service centres are also available every day, including bank holidays. You can always call or email to receive a free quote and information about our services.
Professional sofa cleaning Harrow
There are several advantages of choosing a professional sofa cleaning company for your sofas and armchairs:
Fully insured, highly trained cleaning experts with certificates;
Powerful steam machines for hot water extraction* cleaning;
Child and pet friendly cleaning solutions with zero side effects;
Possibility to order same day sofa cleaning services;
Incredible results at affordable prices;
Option to add Stain Protection** for your fabric furniture;
What is hot water extraction cleaning?
*Hot water extraction is suitable for all types of sofa fabric, including artificial, natural and luxury materials. As the machines have several settings for water heat, amount and pressure, it is possible to deep clean the most delicate of materials. Your velvet, silk and linen upholstery is safe in our experienced and highly trained technicians' hands.
What is Stain Protection?
**Stain Protection is an after-care service which the cleaner can apply onto your furniture after the cleaning process. It will create a colourless layer of eco-friendly chemical, which reacts with spillages and makes their stains easier to remove. The spray also prevents the Sun from deforming the furniture, which is a typical issue for sofas.
Steam extraction cleaning by prolux cleaning
Below is a brief summary of our hot water extraction cleaning process:
A professional technician of the company attends your home or office property in the arranged time. He begins work by examining your furniture he is booked to clean. This will allow him to determine its composition, condition, and the best way for him to clean it.
Industrial vacuum cleaners will be used to hoover your upholstery in all reachable areas. The goal of this step is to prepare the furniture to be steam cleaned by removing its surface dust and debris.
The stained areas will be pre-treated with a special cleaning solution to thin and dissolve the dirt and stains.
A steam extraction machine will be used to spray water under varying pressure and temperature into the sofas and armchairs.
Special bacteria, odour, and stain remover products will be applied to combat the issues on your upholstery.
About 90% of the water will be extracted by the steam machine during the process. This will also remove the stains and dirt from the furniture, and shorten the drying time.
If included by the customer, Stain Protection can be applied onto the surface by the technician.
Sofa cleaning near Harrow
Extensive coverage in North-West London
ProLux cleaners have the advantage of high mobility in Harrow and the rest of North-West London. Some of our loyal residential and business clients are located in Ealing, Wembley, Edgware, Pinner, Ruislip, Uxbridge, Watford and more. To inquire more about our sofa cleaning, carpet cleaning and other cleaning services, call us today.
Let's make it happen! Get in touch today!